Peptone (CAS 91079-46-8) is Used in Culture Media in Bacteriology
15 May 2012 • by Natalie Aster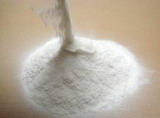 Peptone (protein hydrolysate) is any 100% water soluble product, a mixture of polypeptides and amino acids formed by the partial hydrolysis of protein, or the proteolytic digestion of the source material such as animal milk or meat. In addition to containing small peptides, the resulting spray dried material also contains fats, metals, salts, vitamins and many other biological compounds.
Peptones can be of animal and vegetable origin. The former include: bacteriological peptone, tryptone, tryptose, casein peptone, meat peptone, proteose peptone, pancreatic digest of casein, acid hydrolyzate of casein tech/pure, lactalbumin hydrolysate, meat extract powder/liver extract powder, gelatin peptone. Vegetable origin peptones are soya peptone, yeast extract powder and acid hydrolyzate of soy tech/pure.
Peptones are used in microbiological culture media to support the nutritional requirements of microorganisms. They are also used in industrial fermentations and the manufacture of human and veterinary vaccines.
Furthermore, many biotechnology and recombinant DNA procedures also require large volumes of peptones to provide the culture organisms with essential nutrients.
Peptones are also used for some tissue culture media and vaccine stabilizers, especially lactalbumin hydrolysates.
Other non-media applications are in the area of cosmetics, where acid digests of casein are used in hair shampoo and conditioner formulations; in the area of electroplating, where hydrolyzed proteins are used to aid in the electroplating process; and in the area of special dietary products, where the hydrolysates are used as a source of amino acids.
Peptone market is covered in the study Peptone (CAS 91079-46-8) Market Research Report 2012. The report encompasses proper description of the product, unveils application areas, and briefly summarizes patents in the sphere. It overlooks peptone market situation, names manufacturers, suppliers as well as users. The report also provides current peptone prices in the market.
More information on the peptone market can be found in the report "Peptone (CAS 91079-46-8) Market Research Report 2012".
Contacts
MarketPublishers, Ltd.
Tanya Rezler
Tel: +44 208 144 6009
Fax: +44 207 900 3970
[email protected]
MarketPublishers.com