Fast-food restaurants are still popular worldwide
22 Jun 2010 • by Natalie Aster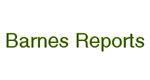 With only a few exceptions, fast-food restaurant profits continue to grow in large countries, Fast Food Restaurants Industry Barners Reports company says.

However, annual sales in some countries (Brazil, France, Germany, Japan, Russia) are gradually, though slightly (1-2%), shrinking.

Bright prospects are observed in the United States where fast-food restaurant gains rise by 2.5 -3% a year. America remains the world's leader in this sector. Profit breakdown is as follows: $153.8bn in 2004, $162.6bn in 2005, $166.5bn in 2006, $171.4bn in 2007 (forecasted), $176.5bn in 2008 (forecasted).

Japan ranks second, despite ebbing profitability level in this sector. Profitability growth spike was observed in 2005, when revenues rose by 8% to $106.6bn ($98.7bn in 2004). However, in 2006 profit growth was smaller and the amount of $103,7bn was earned. Profit forecast: $105bn in 2007 and $104.9bn in 2008.

Germany ranks the third. This country also shows a downward trend in profitability growth. Profit breakdown (incl. forecast): $49.29bn in 2004, $47.96bn in 2005, $49.29bn in 2006, $49.37bn in 2007, $49bn in 2008.

The annual report Fast Food Restaurants Industry analyses the state of the market for fast-food services in 45 countries. This report also provides the most current and accurate information on sales, employment, number of establishments in the sector; it gives sector's development forecasts and its 5-year trend analysis.


Marina Kulikova

Neither these materials nor any part of them may be quoted, reprinted, transmitted or reproduced in any form or by any means, without providing reference to "Market Publishers Ltd" and indicating the link to http://www.MarketPublishers.com.
© http://www.MarketPublishers.com 2007.