M3, Inc. Builds its Success on a Solid Strategy According to BAC Company Report
17 Jan 2012 • by Natalie Aster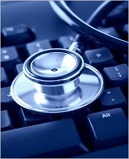 LONDON - M3 has a very solid market strategy that helps the company expend and develop fast. In domestic market M3 plans to expand its core business - that means further boost m3.com penetration. Japanese pharma industry takes huge costs for marketing of its production. Pharmaceutical companies spend over JPY 1 trillion on this purpose annually. Pharmaceutical wholesalers' expenditures are measured to be about JPY 300 billion. M3 sees a great future in helping those pharma sellers to promote their products and supply full information about all available drugs to doctors. M3 also strives for better access of all physicians to newest medicine articles and discussions held online.
Currently M3 includes 26 companies using MR-kun (an online service providing drug information from manufacturers/retailers to doctors through integrated network). Its sales per client amount approx. to JPY 240 M. In the coming year M3 can significantly expand – and it has all the resources required – and include 30-35 client companies. Its sales per client can be increased to JPY 800 M – JPY 1 B by attracting new members and expanding product range.
The other business option discovered by M3 is new businesses that have been successfully started. These businesses may not be directly linked to medicine articles or drugs information, but still are quite profitable and prospective.
In 2011 revenues from new domestic businesses are expected to exceed those from MR-kun. Research department (market surveys targeted at healthcare professionals) is projected to bring above JPY 1 B, m3MT (support for product promotions and advertising using channels such as banner advertisements, email, and rich media content) will add up to JPY 750 M, QOL kun (a tool delivering information to doctors daily) is about to generate JPY 750-1000 M, Consumer business will bring JPY 750-1000 M. Some subsidiaries are also becoming rather profitable – it's Mebix (over JPY 1 B estimated revenue), M3 Career (over JPY 1 B estimated revenue), and iTicket (up to JPY 750 M). Developing these businesses is a right direction to go.
In overseas market M3 is in the stage of extensive expansion. It is important for the company to establish a well-known and trusted brand that will attract more and more clients. The expansion is going through establishment of totally new web-portals as well as acquisitions, which are an important part of M3 business strategy. Thus, iTicket and Mebix are both subsidiaries acquired by the company in 2008 and 2009 respectively. 2011 added Doctors.net.uk to M3 Inc. and opened UK market for Japanese enterprise.
M3 financials look strong. Although quarterly results are volatile, this fact cannot be a basis for stern outlook. Annual results and various auxiliary indicators show stable growth. Weaker March and September 2011 followed rising numbers of December 2010 and June 2011, respectively. Overall company's performance is more than satisfactory: FY ended March 2011 brought revenue and net income increase by 24% an 79.8% respectively. Despite stressed Japanese economy, financial forecast for M3 is positive.
Founded in 200 and headquartered in Tokyo (Japan), M3 Inc. is an international company providing informational services for physicians, drug manufacturers and retailers, and general public. The enterprise operates three business segments: Healthcare professionals, Market Research and General public. Since 2007 M3 trades at Tokyo Stock Exchange First Section under the ticker 2413.
Complete review of the company's business strong and weak sides, risk factors and future prospects, news and peers can be found in the report "M3, Inc. Fundamental Company Report Including Financial, SWOT, Competitors and Industry Analysis" recently published by Market Publishers Ltd.
Report Details:
Title: M3, Inc. Fundamental Company Report Including Financial, SWOT, Competitors and Industry Analysis
Date: Jan, 2012
Pages: 84
More company reports featuring SWOT and financial information, industry and competitors analysis can be found in Company Reports Catalog.
CONTACTS
The Market Publishers, Ltd.
Tanya Rezler
Tel: +44 208 144 6009
Fax: +44 207 900 3970