Drug in Focus October 2011: Ezetimibe
28 Nov 2011 • by Natalie Aster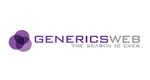 The following data is extracted from GenericsWeb Pipeline Patent Intelligence and is intended to give a brief outline of factors affecting the potential launch of generic equivalents of Merck's blockbuster cholesterol lowering medicines Ezetrol®/Zetia® (Ezetimibe) and Inegy®/Vytorin® (Ezetimibe/Simvastatin) with reported global sales in 2010 of USD $2.3bn and $2.0bn respectively.
General information
An analysis of the currently marketed products containing Ezetimibe shows that it is currently available as oral tablet formulations. Oral fixed-dose combinations with Simvastatin are also available.
Figure 1: General Information table for Ezetimibe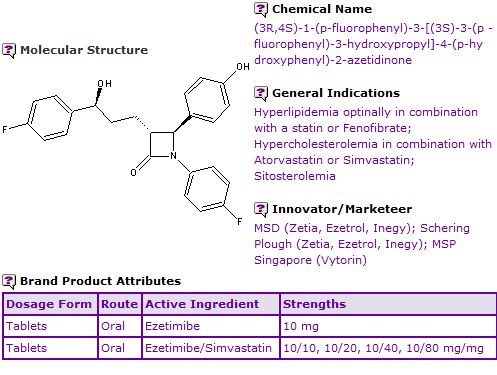 INN Constraint Comment
In Europe, patent protection of the Ezetimibe molecule has been extended by Supplementary Protection Certificates (SPCs) in the second "key" patent family identified, having priority US10244093A (Figures 2 and 3), expiring October 2017. Additional SPCs with expiries of April 2019 have also been granted on patents in this family protecting the combination of Ezetimibe and Simvastatin. Patent term extensions in this family protect the Ezetimibe molecule in Australia and the US, whilst equivalent patent protection in Canada will expire earlier in September 2014 due to the lack of availability patent term extensions.
Four patent families (see Figure 2) are listed as a result of granted Japanese patent term extensions and claim synthetic processes and, although protecting key processes, are not considered to be a constraint to generic competition because the protected processes and technology may be circumvented. Some European patents in these families were opposed unsuccessfully but were not appealed.
A further patent family (DE10061967A) with patent expiries in 2021-2022 in most 'Core' territories is included as a result of FDA Orange Book and Canadian Patent Register listed patents and claims Ezetimibe analogues; formulations comprising Ezetimibe optionally in combination with or for co-administration with other active agents including Simvastatin and Fenofibrate; and the use of such formulations in the treatment of a range of indications, including hyperlipidaemia and hypercholesterolaemia.
Those patents claiming compositions comprising Ezetimibe optionally in combination with Simvastatin may specifically protect the currently marketed formulations however they also claim specific inactive ingredients and/or quantities and as such may be circumvented via generic re-formulation. Certain patents however with expiries in January 2022 most 'Core' territories may be considered constraining for the therapeutic co-administration combinations of Ezetimibe and Fenofibrate and their use in the treatment of vascular conditions including hyperlipidaemia.
Yet another patent family (US38969102P) with patent expiries in July 2023 in most 'Core' territories, included as a result of a now lapsed and delisted FDA Orange Book patent, concerns stable oral formulations comprising specific quantities by percentage weight of Ezetimibe, Simvastatin and inactive agents. In general, granted patents and pending applications in this family may not be considered constraining for Ezetimibe product dosage forms as a generic manufacturer may simply re-formulate. Additionally, Teva successfully filed opposition on the grounds of insufficient disclosure which led to the subsequent revocation of a particular European patent within this family.
Litigation Overview
Extensive patent infringement litigation has been identified in Canada and the US relating to the Ezetimibe molecule patent family (US10244093A). In Canada, Merck and Schering filed for Order of Prohibition applications against Teva and Mylan following their claims of non-infringement and invalidity of the Canadian molecule patent. The Canadian Federal Court granted a prohibition order, holding that Teva's allegation that the patent at issue was obvious was not justified.
In the US, Merck filed multiple infringement suits against Glenmark, Impax, Mylan and Teva following their patent challenges and Paragraph IV filings for generic versions of Zetia and Vytorin. Proceedings against Teva and Glenmark were resolved following a settlement agreement.
Figure 2: Key Patent Indicator; the most significant patents protecting products containing Ezetimibe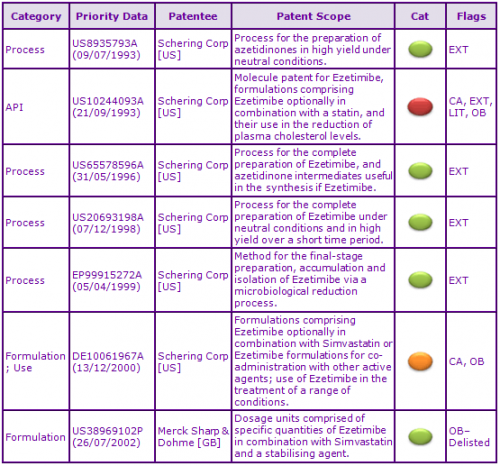 Figure 3: Patent Family View priority application US10244093A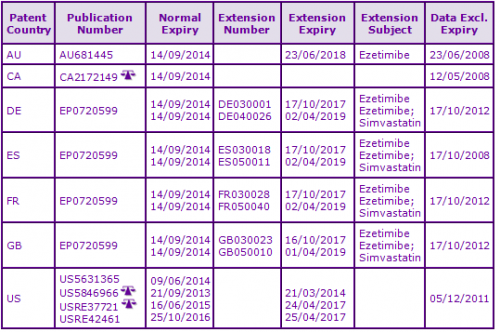 Figure 4: Marketing Authorisations for products containing Ezetimibe in Key Countries

In the US tentative FDA approvals have been awarded to Glenmark for a generic Ezetimibe product and to Mylan for four generic Ezetimibe/Simvastatin combination products. At this early stage, no generic authorisations have been identified in other key territories.
Figure 5: Top Patent Applicants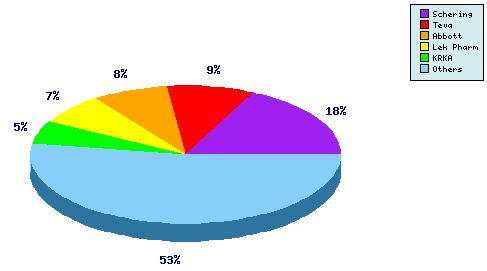 A representation of patentees who have filed the most patent families for this INN. Whilst 18% of the patents identified are assigned to the innovator, note the prominence of generic players Teva
, LEK (Sandoz) and KRKA in the top five. In total, over 80 individual applicants have been identified as filing patent applications relating to Ezetimibe.
Figure 6: Patent Filing Trend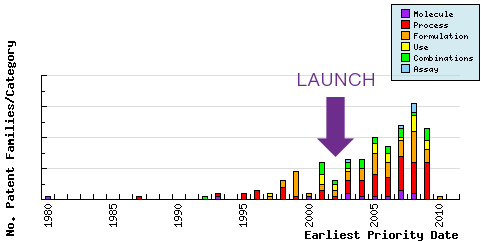 Represents the timing of the earliest priority filing date for each patent family identified for this molecule as well as the type of claims found in the applications. Note the increasing filing of patent applications in the area of process since the initial approval of Ezetimibe in 2002; and the consistent filing of combination patent applications since the later approval of Ezetimibe/Simvastatin combination products.
Figure 7: Patent Category Distribution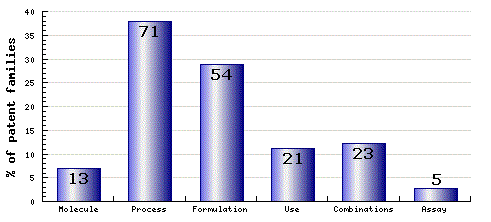 The types, number and relative distribution of patents that have been filed for Ezetimibe obtained via a comprehensive patent search (Pipeline Developer report).
Patent applications claiming various molecular forms of Ezetimibe have been filed by a range of generic manufacturers. In terms of process patent families, generic manufacturers Dr Reddy's, Glenmark, LEK, Lupin, Matrix, Ranbaxy, Teva and Zentiva (Sanofi) have paid particular attention to the complete synthesis of Ezetimibe. There also exists considerable patent filing interest in the area of oral formulations containing Ezetimibe and fixed dose combination products.
In summary, Merck's protection remains in force for the Ezetimibe molecule in Europe as a result of SPCs and patents in other major territories and as such represents a barrier to generic competition. Furthermore, following expiry of the molecule protection, generic manufacturers of products containing Ezetimibe should be aware of the later combination/co-administration and 'use' patents which potentially limit the therapeutic indications for which generic Ezetimibe products could be marketed.
Considering the global sales of Ezetimibe and the extensive filing of patent applications by generic manufacturers, particularly in the area of process and formulation; the expiry of this molecule protection means that generic competition will undoubtedly be very strong once this protection expires, and it may be assumed that over the next few years there will considerable further patent activity as generic manufacturers gear up to take full advantage of molecule protection expiry.
More information can be found in the report "Ezetimibe - Comprehensive patent search" by Genericsweb Pty Ltd..
To order the report or ask for sample pages contact [email protected]
Contacts
MarketPublishers, Ltd.
Tanya Rezler
Tel: +44 208 144 6009
Fax: +44 207 900 3970
[email protected]
MarketPublishers.com