Global Beer Trends 2011
21 Nov 2011 • by Natalie Aster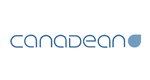 London – The international beer market staged something of a recovery in 2010 with global beer consumption increasing by 2.4%, according to Canadean's new report "Global Beer Trends 2011". This marks a dramatic improvement on the 0.5% growth seen in 2009, but is still well below the 5%+ growth rates seen earlier in the decade.
Regional Contribution to Forecast Incremental Volume Growth, 2010-2016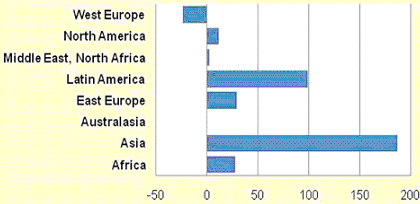 Source: Canadean Volume, MHL
However, beer consumption patterns differ widely across the globe and regional growth rates reflect this. The Asian beer market grew by 6% last year to reach 650 mhl, and now accounts for over a third of global beer consumption. Africa, on the other hand, despite making up just over 5% of the global beer market, performed very strongly, registering an 8% growth in volume in 2010. Latin America also witnessed positive growth of over 3%. In contrast, European beer volumes declined by just over 1% in Eastern and Central Europe, and by almost 2% in Western Europe. Volumes in North America fell by just over 1% whilst the Australasian beer market only achieved 1% growth.
Report Details:
Global Beer Trends 2011
Published: October, 2011
Pages: 200
Price: US$ 1,640.00
Drilling down further into individual markets, Canadean's latest Global Beer Trends report reveals further variations in the overall growth pattern. China continues to be the engine of growth both in Asia and globally. 2010 saw Chinese beer consumption increase by 6%, and now one in every four pints of beer worldwide is consumed in China. Beer volumes in India grew by a dramatic 17% in 2010, but per capita consumption remains below 2 litres. Vietnam was the other star performer in Asia delivering a 15% increase in volume. Brazil continued to lead the Latin American pack and posted an 8% volume increase. Markets in East & Central Europe continued to struggle, with consumption in the Czech Republic declining by 7% and Romania and Serbia both seeing volume declines on around 5%. The decline in Russian beer consumption slowed to around zero %, whilst consumption in the Baltic States (Estonia, Latvia and Lithuania) actually increased. In Western Europe, Denmark and the UK saw the biggest volume losses with consumption falling by 6% and 4% respectively. Every single Western European market suffered a loss in volume in 2010, even those markets in Southern Europe like Spain, Portugal, Italy and Greece, which had previously shown growth.
On a global scale, per capita consumption remains relatively low at just 27 litres. The Czechs remain the world's leading beer drinkers with 135 litres per capita beer consumption in 2010. However this is a long way below the 160 litre level that the Czechs registered until the current economic crisis hit in 2008. Austria, Germany and Ireland are the only other markets where beer consumption exceeds 100 litres. Despite witnessing extremely strong growth, per capita consumption of beer in India remains one of the lowest in the world at just 1.5 litres.
Looking forward, Canadean expects global beer consumption to top 2 billion hectolitres by 2013. The biggest contributor to this growth will be Asia which is forecast to increase by 187 mhl between 2010 and 2016. Canadean predicts that the Chinese beer market will reach over 600 mhl by 2016, making it almost twice the size of the second largest market, USA. In percentage terms, Canadean forecasts Latin America to perform the strongest with a 33% increase in volume from 2010 to 2016, driven mainly by Brazil, which is expected to reach almost 200 mhl by 2016. Canadean is forecasting a partial recovery in Eastern & Central Europe, although recently announced changes in the legislative environment concerning the sale, promotion, packaging and distribution of beer in Russia, may knock this off course. The Western European beer market would appear to be in long term volume decline, and Canadean is predicting the loss of a further 24 mhl by 2016, although of course, in value terms, the market remains crucially important. Overall per capita consumption is expected to remain below 30 litres on a global scale suggesting that there is considerable room for growth for many years to come.
More information can be found in the report "Global Beer Trends 2011" by Canadean.
To order the report or ask for sample pages contact [email protected]
Contacts
MarketPublishers, Ltd.
Tanya Rezler
Tel: +44 208 144 6009
Fax: +44 207 900 3970
[email protected]
www.MarketPublishers.com