Bioinformatics Partnering Agreements Discussed in New Topical Report Published at MarketPublishers.com
17 Nov 2011 • by Natalie Aster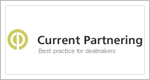 LONDON – The better part of deals entered into by the top healthcare companies are discovery or development stage whereby the licensee accrues a right or an option right to license the licensors bioinformatics technology. These deals tend to be multicomponent, starting with collaborative R&D, and commercialization of outcomes.
Understanding the flexibility of a prospective partner's negotiated deals terms provides critical insight into the negotiation process in terms of what can be achieved during the negotiation of terms. While many smaller companies will be seeking details of the payments clauses, the devil is in the detail in terms of how payments are triggered.
New research report "Bioinformatics Partnering Agreements" elaborated by CurrentPartnering has been recently published by Market Publishers Ltd.
Report Details:
Title: Bioinformatics Partnering Agreements
Published: November, 2011
Pages: 960
Price: US$ 2,695
The report is aimed at providing comprehensive understanding and unprecedented access to a wide range of deals and contract documents for over 1,500 bioinformatics deals entered into by the top healthcare companies from pole to pole, as well as explaining how and why these companies enter these deals.
Report Scope:
trends in bioinformatics dealmaking in the biopharma industry since 2007;
analysis of bioinformatics deal structure;
access to headline, upfront, milestone and royalty data;
case studies of real-life bioinformatics deals;
access to over 1,500 bioinformatics deal documents;
the leading bioinformatics deals by value since 2007;
most active bioinformatics dealmakers since 2007;
the leading bioinformatics partnering resources.
Report Contents:
EXECUTIVE SUMMARY

CHAPTER 1 – INTRODUCTION

CHAPTER 2 – TRENDS IN BIOINFORMATICS DEALMAKING
2.1. Introduction
2.2. Bioinformatics partnering over the years
2.3. Bigpharma bioinformatics dealmaking activity
2.4. Bigpharma not active in bioinformatics partnering
2.5. Bioinformatics partnering by deal type
2.6. Bioinformatics partnering by stage of development
2.7. Bioinformatics partnering by disease type
2.8. Average deal terms for bioinformatics partnering
2.8.1 Bioinformatics partnering headline values
2.7.2 Bioinformatics deal upfront payments
2.7.3 Bioinformatic deal milestone payments
2.7.4 Bioinformatic royalty rates

CHAPTER 3 – LEADING BIOINFORMATICS DEALS
3.1. Introduction
3.2. Top bioinformatic deals by value
3.3. Top bioinformatics deals involving bigpharma

CHAPTER 4 – BIGPHARMA BIOINFORMATICS DEALS
4.1. Introduction
4.2. How to use bigpharma bioinformatics partnering deals
4.3. Bigpharma bioinformatics partnering company profiles
Abbott
Actavis
Alcon Labs
Allergan
Amgen
Apotex
Astellas
AstraZeneca
Baxter International
Bayer
Biogen Idec
Boehringer Ingelheim
Bristol-Myers Squibb
Celgene
Cephalon
Chugai
CSL
Daiichi Sankyo
Dainnipon Sumitomo
Eisai
Eli Lilly
Forest Laboratories
Genzyme
Gilead Sciences
GlaxoSmithKline
Hospira
Johnson & Johnson
Kyowa Hakko Kirin
Lundbeck
Menarini
Merck & Co
Merck KGaA
Mitsubishi-Tanabe
Mylan
Novartis
Novo Nordisk
Nycomed
Otsuka
Pfizer
Roche
Sanofi
Servier
Shionogi
Shire
Stada
Takeda
Teva
UCB
Warner Chilcott
Watson

CHAPTER 5 – BIOINFORMATICS DEALMAKING DIRECTORY
5.1. Introduction
5.2. Company A-Z
5.3. By stage of development
Discovery
Preclinical
Phase I
Phase II
Phase III
Regulatory
Formulation
Marketed
5.4. By deal type
Asset purchase
Bigpharma outlicensing
Co-development
Collaborative R&D
Co-market
Contract service
Co-promotion
CRADA
Cross-licensing
Development
Distribution
Equity purchase
Evaluation
Grant
Joint venture
Licensing
Litigation
Loan
Manufacturing
Manufacturing - OEM
Marketing
Option
Promotion
Research
Settlement
Spin out
Sub-license
Supply
Cardiovascular
Central Nervous System
Cosmetics
Dental
Dermatology
Gastrointestinal
Genetic disorders
Genitourinary
Hematology
Hormonal
Hospital care
Immunology
Infectives
Inflammatory
Metabolic
Musculoskeletal
Oncology
Ophthalmics
Respiratory
Sensory organs

CHAPTER 6 – PARTNERING RESOURCE CENTER
6.1. Online partnering
6.2. Partnering events
6.3. Further reading on dealmaking

APPENDICES
Appendix 1 – Deal type definitions
Appendix 2 – Example bioinformatics partnering agreement
About Wildwood Ventures
Current Partnering
Current Agreements
Recent report titles from CurrentPartnering
Order Form – Reports

TABLE OF FIGURES
Figure 1: Bioinformatics partnering since 2007
Figure 2: Bigpharma – top 50 – bioinformatics deals 2007 to 2011
Figure 3: Inactive bigpharma in bioinformatics partnering 2007-2011
Figure 4: Bioinformatics partnering by deal type since 2007
Figure 5: Bioinformatics partnering by deal type since 2007
Figure 6: Bioinformatics partnering by disease type since 2007
Figure 7: Bioinformatics partnering by oncology target since 2007
Figure 8: Bioinformatics deals with a headline value – by stage of development
Figure 9: Bioinformatics deal headline value distribution – discovery stage, US$million
Figure 10: Bioinformatic deal headline value distribution – discovery stage, US$million - detail
Figure 11: Bioinformatic deals with upfront payment values – by stage of development
Figure 12: Bioinformatic deal upfront payment distribution – discovery stage, US$million
Figure 13: Bioinformatic deal upfront payment distribution – discovery stage, US$million - detail
Figure 14: Bioinformatic deals with milestone payments
Figure 15: Bioinformatic deal milestone payment distribution, US$million
Figure 16: Bioinformatic deals with royalty rates
Figure 17: Top bioinformatics deals by value since 2007
Figure 18: Top bioinformatics deals signed by bigpharma value since 2007
Figure 19: Online partnering resources
Figure 20: Forthcoming partnering events
Figure 21: Deal type definitions
Figure 22: Bioinformatics partnering agreement between Amgen and IBM, October 2008
More new research reports by the publisher can be found at CurrentPartnering page.
CONTACTS
The Market Publishers, Ltd.
Tanya Rezler
Tel: +44 208 144 6009
Fax: +44 207 900 3970