Global Small and Medium Scale LNG Industry Outlook to 2015
16 Nov 2011 • by Natalie Aster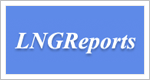 Global Small and Medium Scale LNG Industry Outlook to 2015
The report "Global Small and Medium Scale LNG Industry Outlook to 2015" by LNGreports provides detailed analysis of global small scale and medium scale LNG projects. It identifies prospects of investment in the industry, existing and planned small and medium LNG projects globally. The report also analyzes different technologies and compares different technological providers along with their projects and expertize in the industry.
Small Scale LNG is similar to other petroleum product distribution chain networks. LNG is sourced from peakshaving/ liquefaction/ Base Load Regasification terminals. LNG storage terminals also supply LNG is then transported through pipelines or rail cars or semi-trailers to either end users or local storage plants.
LNG Supply Sources-
Small liquefaction plants,
Peak Shavers,
Base Load Regasification plants,
LNG Storage terminals,
Satellite LNG plants,
Offshore LNG plants.
Transportation Infrastructure-
Small LNG carriers,
LNG pipelines,
Rail Cars,
Semi-trailers,
Road LNG Tankers,
LNG storage terminals.
Consumers-
End- Users (industries/ power plants/ other commercial and individual consumers),
Local storage terminals,
Small gas networks.
Report Details:
Global Small and Medium Scale LNG Industry Outlook to 2015
Published: November 2011
Pages: 56
Price: US$ 4,000.00
Excerpts from the Report
Small Scale LNG vs. Large (Base Load) LNG
Small Scale LNG terminals require simple technology, lower construction periods and less capital investment as compared to large terminals. Further, these terminals also have wider access to end users and are likely to operate at higher utilization rates based on demand. Lower operational expenditure and construction space also increase the attractiveness of Small Scale LNG terminals.
Global Small and Medium Scale LNG Capacity forecast to 2015
Small and Medium Scale LNG industry has emerged strongly over the recent years. These projects have the potential to increase the usage of LNG and the clean fuel has lower carbon dioxide emissions. Further, the clean commodity also sells at huge discounts to most oil products. Leveraging on its low cost advantages, the clean fuel technology is witnessing strong growth. With increasing demand, more number of projects is emerging globally. From 2000 to 2010, the total small and medium scale LNG capacity increased from XXXX Tonnes to XXXXX Tonnes. Further, with the widening scope of the industry, the global capacity will increase to XXXXX Tonnes in 2015.
Production Forecasts
Economic development, increasing capacity and high prices are encouraging higher production from Small Scale LNG Terminals.
Operational Strategies in Mature US Mini LNG Market
As a part of its natural gas distribution system, the US has developed over 100 small and medium sized LNG plants. Most of these terminals have been realized between 1970 and 1980 due to high prices. Only 14 terminals became operational between 1980 and 2000 and after 2000, only one new terminal became operational. Despite several plans, none of the projects were constructed as actual demand did not meet forecasts.
Amidst mature market conditions, most small LNG operators are opting for the following strategies-
Diversify LNG capacities for multiple clients;
Cost reduction through technological innovation and reduced operational expenditure;
Offering LNG capacities for storage and regasification services;
Ensure adequate supply during peak demand periods.
Asia Pacific- Small and Mid Scale LNG Plant Details
Growing demand for natural gas in the region will boost the investments in Small Scale LNG projects. Amidst escalating costs of large terminals, mini LNG projects offer viable gas distribution solutions. Gas from these plants is likely to compete mainly with other fuels like gasoline, diesel and LPG.
More information can be found in the report "Global Small and Medium Scale LNG Industry Outlook to 2015" by LNGreports.
To order the report or ask for sample pages contact [email protected]
Contacts
MarketPublishers, Ltd.
Tanya Rezler
Tel: +44 208 144 6009
Fax: +44 207 900 3970
[email protected]
www.MarketPublishers.com