Demand for Environmentally-Friendly Finishes is Leading to the Development of Innovative New Technologies in Textile Finishing
21 Oct 2011 • by Natalie Aster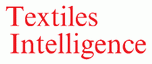 Producers of textiles, chemical finishes and finishing equipment are responding to demands for environmentally-friendly finishes by coming up with novel multi-functional surface finishes, according to a report in the latest issue of Textile Outlook International from the business information company Textiles Intelligence.
Innovation in chemical finishing has capitalised on a host of new developments in the world of science and engineering, including biotechnology, plasma technology, superhydrophobic and self-cleaning technology, and softening technology.
Advances in biotechnology have led to the development of environmentally-friendly treatments which significantly reduce the amount of water, chemicals and energy used in textile processing.
Examples of such treatments include the Gentle Power Bleach system by Huntsman Textile Effects, which is considered to be a more sustainable pretreatment system than conventional methods such as peroxide bleaching.
In addition, Genencor's PrimaGreen EcoScour cotton pretreatment can provide savings of 30% in water usage and 60% in energy usage compared with standard processing.
DyStar's Sera Zyme C-PE enables producers to use considerably less caustic soda and acid-based rinsing agents compared with the large amounts used in traditional alkaline scouring. The new pretreatment significantly lowers the level of pollution in waste water and has been tested on an industrial scale by two large textile producers in Italy.
Much research and development work has been carried out involving the modification of fibre and fabric surfaces using plasma technology, a dry processing technology which is considered to be more environmentally-friendly than wet processing.
Meanwhile, fluorocarbon-based hydrophobic finishes have been steadily increasing their market share because of the growing demand for textiles with a surface treatment which provides water repellency, oil repellency and stain repellency. Manufacturers have introduced new finishes based on fluorochemicals with shorter fluorinated side-chains, which eliminate PFOA (perfluorooctanoic acid) contamination and, as a result, have a much lower environmental and toxicological impact.
Recent developments in superhydrophobic technology have also resulted in finishes which use less energy. For example, the Germany-based company Zschimmer & Schwarz Mohsdorf has produced a finish called Anthydrin NK which can be cured at lower temperatures than conventional methods.
Furthermore, a number of companies have developed softening treatments for apparel which allow huge savings on water and energy. USA-based Dow Corning Corporation, for example, has developed a softener for use in denim finishing which enables the processor to achieve savings on water and energy of up to 50% without compromising the final aesthetics of the garment.
These leading edge technologies are set to revolutionise the way textiles are treated and to accelerate the pace of innovation in chemical finishing. Such improvement helps to stimulate market demand by providing opportunities for introducing greater novelty, innovation, higher quality and greater added value to finished materials.
Issue No 152 of Textile Outlook International includes the following reports:
"Leading Edge Technologies for Textile Finishing";
"Editorial: Are Denim Prices Set for a Major Price Hike?";
"World Textile and Apparel Trade and Production Trends: Egypt, Morocco, Tunisia and Turkey, September 2011 edition";
"Prospects for the Textile and Clothing Industry in South Korea";
"Profile of Pacific Brands"; and
"Forecasts of Global End Use Demand for Textile Fibres".
To order the report or ask for sample pages contact [email protected]
Contacts
MarketPublishers, Ltd.
Tanya Rezler
Tel: +44 208 144 6009
Fax: +44 207 900 3970
[email protected]
www.MarketPublishers.com