Asia provides much of acrylic acid demand growth
12 Jun 2009 • by Natalie Aster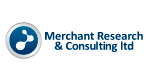 According to UK-based market research firm Merchant Research & Consulting Ltd. (UK), the demand for acrylic acid and its derivatives in Asian region is soaring. Though not fully covered, the demand grew nearly one third between 2002 and 2005.

Global demand for raw acrylic acid is forecast to rise by 3.7% per annum in the coming 5 years (2007-2011). The following annual demand growth is expected: 3.7% for main acrylates and 4.1% for glacial acrylic acid used in manufacture of superabsorbing polymers (SAP).

Consumption on the US market weakens in the face of high concentration in superabsorbant market and 0.5% demand increase demonstrated by acrylate producers. US demand is expected to augment by 1.6% a year between 2007 and 2013.

Demand for acrylic acid in Western Europe rose after slight downturn. This market is forecast to grow by 0.7% a year by 2013.

Major exporters of acrylic acid and its salts (HS2002 code 291611 - Acrylic acid & its salts) include Germany (20% in 2005) and the USA (14%). Significant volumes are supplied by Belgium, Japan, and Malaysia.

China (18% in 2005) and Belgium (16%) are the largest importers of acrylic acid and its salts.

The USA is a major acrylic acid producer worldwide with capacities exceeding 1.3m mt/y (as of 2006). Apart from that, America is the second-largest supplier of acrylic acid on the global market.

Acrylic esters make the main product derived from acrylic acid. They account for 55% of global demand. About half of the crude acrylic acid is processed to purified (glacial) acrylic acid, which is further processed both on-site (captive use) and by external downstream users. The other half of crude acrylic acid is transformed into various acrylate esters at the production sites. Identical to glacial acrylic acid, these acrylic esters serve as commercial products, which are further processed both on-site and by external downstream users. Glacial acrylic acid is used in the manufacture of superabsorbing polymers (SAP), which account for 32% of the global demand for acrylic acid. Acrylic acid and basic alkyl esters (methyl, ethyl, butyl and 2-ethylhexyl esters) are used for the manufacture of polymer dispersions, adhesives, super absorbent polymers, flocculants, detergents, varnishes, fibres and plastics as well as chemical intermediates.

This market research report entitled "Acrylic Acid Market Report", also features the following information:
World acrylic acid market, including the markets of Russia and other CIS countries;

Prices for acrylic acid and acrylates;

Acrylic acid market offers;

Main consumers of acrylic acid and acrylates;

To name only a few subjects.


Marina Kulikova

Neither these materials nor any part of them may be quoted, reprinted, transmitted or reproduced in any form or by any means, without providing reference to "Market Publishers Ltd" and indicating the link to MarketPublishers.com.
© MarketPublishers.com 2007.