Google-Motorola: Everyone Gets a Trophy
23 Aug 2011 • by Natalie Aster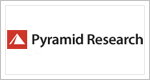 Google announced today the acquisition of Motorola Mobility for $12.5bn. The omnipotent and now omnipresent Google paid $40 a share, which was a 63% premium on the closing price of Motorola's share on the New York Stock Exchange on Friday.
Arguably, this will be a good deal for Google:
Motorola's patent portfolio will provide some cushion in the light of recent Apple attacks on Android.
Google will now be able to complete its offer and position itself as an end-to-end player, similar to where Apple and RIM stand.
Motorola's set-top box might be a way for Google to penetrate the home devices/services market.
This acquisition may bring about some "goodies" for Google on the NFC front too.
Google, the big proponent of NFC mobile payments, will now have access to the secure element of all Motorola phones that will support Google Wallet. This matters because the control over the secure element (which holds all the important data – such as bank card numbers, etc.) provides control over NFC-generated revenue. While Google's OEM Android partners have bought into producing NFC-enabled handsets, they (the OEMs) controlled the secure element. I don't think Google was particularly enthusiastic about that.
How about Motorola? Is this a good deal for the OEM? In our opinion, yes, this is the way to go for Motorola. Despite the recently launched new portfolio of devices (including Atrix and Xoom), which is in my opinion quite impressive, and the recent surge in share price, Motorola is still in pain from the hit it took in the last couple of years. Under strong competitive pressures, Motorola lost roughly 16% of its market share between 2006 and 2010. We at Pyramid expected that Motorola would keep roughly 3% of the market through 2016. Things might change for the better for the OEM after today's news.
Exhibit: Motorola's handset unit sell-through, 2006-2010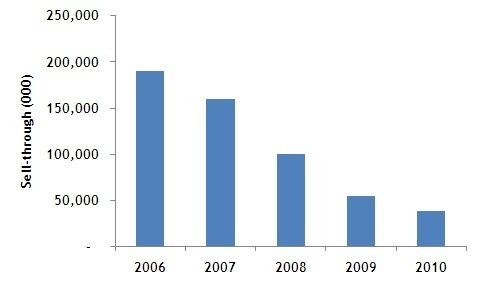 Source: Pyramid Research Smartphone Forecast, 2Q 2011
Finally, how about other Android partners among handset manufacturers? What does the deal mean for them? Judging by the statements from the CEOs of Samsung, HTC, LG and Sony Ericsson, they all "welcome Google's commitment to defending Android and its partners!" However, they all did so using the very same vocabulary and almost the same sentence structure, which frankly sounds a bit fishy.
While they indeed might see some instant benefit when it comes to the patent-related threats to all manufacturers of Android-based handsets, the news of Google's acquisition of Motorola might not be so good for them in medium to long term. As I've mentioned several times in recent blog posts and interviews, some of these guys are becoming increasingly annoyed with Google's growing world domination. In the medium term, I expect that today's announcement will result in a stronger commitment to Windows Phone by Samsung, LG, HTC and ultimately even Sony Ericsson.

Related resources:

Smartphone Operating Systems: Ecosystem Analysis and Trends Shaping the Future of the Global Smartphone Market
Research Report published June 2011
In this report, Pyramid Research analyzes the current state of the smartphone market segment, focusing specifically on the developments taking place in the OS arena.
Mobile App Stores: A New Mobile Web
Research Report published June 2010
Provides in-depth, up-to-the-moment analysis of the mobile content marketplace, focusing on the app stores of major market players such as Apple, Nokia, Research In Motion (BlackBerry), and Microsoft, as well as operator app stores.
To order the report or ask for sample pages contact ps@marketpublishers.com
Contacts
MarketPublishers, Ltd.
Tanya Rezler
Tel: +44 208 144 6009
Fax: +44 207 900 3970