Ethyl Acetate Market Headed Towards Technological Route Upgrading According to Merchant Research & Consulting, Ltd.
06 Jul 2011 • by Natalie Aster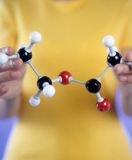 LONDON – Ethyl acetate market is headed towards upgrading of the technological route. Many companies today are shifting to a biological manufacture pathway that provides for lower prices and demand growth.
At the same time some large scale ethyl acetate markets, such as the Chinese, are slow in contributing to the overall technological modernization. Ethyl acetate enterprises in China mainly use the acetic acid esterification process in production that results in poor quality and high raw material consumption. Notwithstanding that the ethyl acetate production in China is rising steadily and many producers in the country are reporting further foreseeable production expansions.
Detailed review and forecast on global, regional and country markets of ethyl acetate can be found in the new market research report "Ethyl Acetate (ETAC): 2011 World Market Outlook And Forecast" that covers present situation, historical background and future forecast and addresses comprehensive data showing ethyl acetate capacities, production, consumption, trade statistics, and prices in the recent years are provided (globally, regionally and by country).
Report Details:
Ethyl Acetate (ETAC): 2011 World Market Outlook And Forecast
Published: January, 2011
Pages: 289
The report also indicates a wealth of information on ethyl acetate producers and suppliers, covers ethyl acetate production in the respective country, major ethyl acetate producers, ethyl acetate consumption in the country market, ethyl acetate trade in the country, ethyl acetate prices. Ethyl acetate market forecast for next five years, including market volumes and prices is also provided.
The study on ethyl acetate has been completed by Merchant Research & Consulting Ltd, an internationally recognized market research agency, specializing in chemical industry. "Ethyl Acetate (ETAC): 2011 World Market Outlook And Forecast" is included into the catalogue "Alcohols, Acids & Esters", which also highlights Acetic Acid, Acrylic Acid, Acrylonitrile, Ethanol, Ethylene Oxide, Isopropanol, Monoethylene Glycol, Propylene Glycol, Propylene Oxide markets.
Monthly report updates for "Ethyl Acetate (ETAC): 2011 World Market Outlook And Forecast" are available at http://mcgroup.co.uk/periodicals/monthly
CONTACTS
Merchant Research & Consulting Ltd.
Julia Hill, Sales Manager
Tel: +44 20 7558 8740
Fax: +44 (20) 7900-3970
Email: j.hill@mcgroup.co.uk