PACKAGING: Italy's Guala Closures Buys Bottle Cap Maker DGS
28 Jun 2011 • by Natalie Aster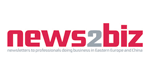 Private equity company Enterprise Investors has exited its investment in the Polish aluminum closures (corks, lids etc.) manufacturer DGS by selling its 80% stake in the company to Italy's Guala Closures Group. The transaction, which requires the approval of Poland's competition watchdog UOKiK, put the enterprise value of DGS at EUR 80m.
Guala Closures Group specializes in non-refillable closures for spirits, and is one of the main producers of aluminum closures in Europe, Latin America and Asia, also active in the PET and the pharmaceutical packaging markets. Established in 1954, the company owns 23 production plants and exports closures to 60 countries worldwide. In 2009 Guala acquired Bulgaria's Danik, and in the prior year – Ukraine's Technologia Closures.
Located in Włocławek, Poland, DGS is a manufacturer of aluminum closures for the spirits and wine industry. The company was established in 1991 by a group of private entrepreneurs led by Mr. Krzysztof Grzadziel, currently a 20% shareholder and the company's chairman.
Polish Enterprise Fund V managed by Enterprise Investors acquired an 80% stake in DGS in 2005. Since then the company has developed from a domestic player into a truly international company exporting to Europe, North America and Africa.
In 2010 DGS achieved revenues of EUR 60m. "Our fund invested in DGS in a leveraged transaction six years ago. The company has successfully paid back the debt incurred at that time, while investing in a major expansion of capacity and product range," said Agnieszka Kowalska, Partner at Enterprise Investors who co-led the investment in DGS.
In February 2011 DGS sold its twist-off steel closure business to US Silgan International in a EUR 15.8m transaction. With annual net sales of approximately USD 3.1bn in 2010, Silgan operates 83 manufacturing facilities in North and South America, Europe and Asia. The company is a leading supplier of metal containers in North America and Europe, and a leading worldwide supplier of metal, composite and plastic vacuum closures for food and beverage products.
IN BRIEF
Steel production on the rise
According to estimates by the Polish Steel Association (HIPH) steel production in Poland may go up by 0.6m tons and total 8.6m tons this year. In Q1, Polish steel works boosted their output by 12% y/y, as the figure came in excess of 2m tons. As far as domestic steel consumption was concerned, in the first two months of the year it rose 14% y/y and neared 1.6m tons. January and February also saw a 7% decline in steel product exports, which exceeded 0.6m tons, while imports went up 4% and neared 1 million tons. Their value amounted to over PLN1.6bn and nearly PLN3bn, respectively. Currently imports account for around 55% of steel consumption in Poland.
Industrial output up 7% in April
Industrial output dropped by 9.4% m/m in April, while in annual terms, it was up by 6.6% vs. the 8% increase in March, the Central Statistical Office (GUS) has announced.
The seasonally adjusted growth came to 8.7% y/y. Building and assembly production rose in this period by 9.7% m/m and by 15.6% in annual terms. In March, 2011, its rise amounted to 24.2% y/y.
Producer price rally continues
Poland's Producer Price Index (PPI) rose by 0.8% on the month in April, while in annual terms, it went up by 8.9% y/y. In March, producer prices rose by (revised) 9.5% y/y. Prices of building and assembly production rose by 0.1% in monthly terms and by 0.6% y/y.
The above news abstract has been taken from a bi-weekly newsletter to professionals doing business in Eastern Europe "news2biz – Manufacturing".
To apply for the subscription or get more information please contact ps@marketpublishers.com
Contacts
MarketPublishers, Ltd.
Tanya Rezler
Tel: +44 208 144 6009
Fax: +44 207 900 3970