LEATHER GOODS: Polish Wittchen to Hit the Bourse, Conquer the East
28 Jun 2011 • by Natalie Aster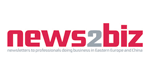 Poland's leading retailer of premium leather fashion and accessories Wittchen has submitted its listing prospectus to the financial watchdog KNF with the aim of entering the Warsaw Stock Exchange later this year.
In the end of 2010 Wittchen acquired a domestic competitor VIP Collection and its goal is to expand both chains on the Polish market and abroad, with a particular focus on the Russian and Ukrainian markets. Currently there are 51 Wittchen stores in Poland but its products can also be found in dozens of multi-brand department stores. The company has 15 stores in Russia, three in Belarus, and 13 in Ukraine, where its products are also available in a number of partner shops. As far as VIP Collection is concerned, there are 26 stores bearing this logo throughout Poland. As far as Wittchen's business model is concerned, the company designs, markets and retails leather goods which are being manufactured in China (small accessories) and Italy (bags & shoes).
In 2009 Wittchen turned over PLN 56.2m and net-earned PLN 7.9m. In the case of VIP Collection the respective results came to PLN 21m and PLN 0.6m. The company refused to provide its 2010 figures citing pre-IPO non-disclosure regulations. The potential value of its IPO also remains confidential, although its founder Jedrzej Wittchen said he was not going to give away majority control of the business.
n2b: What are the key objectives of the planned IPO?
We want to expand our retail chains Wittchen and VIP Collection and finalize further acquisitions. Preliminary talks with a number of potential targets are already underway. As Poles are becoming better off, the country's luxury goods segment offers considerable growth prospects. The planned investments are meant to strengthen our position in Poland and abroad.
Can you tell us more about domestic expansion?
This year we plan to launch six new Wittchen locations, entering cities where our brand has not been represented so far, for instance in Kielce and Szczecin. In August our first Wittchen Shoes store will open in Warsaw's Zlote Tarasy shopping centre. As for the VIP Collection chain, the goal is to double their network in two years. Wittchen had acquired the company with 26 outlets, and we have since signed lease contracts with shopping centres for another 16 locations across the country.
What about your presence in Ukraine?
Our expansion across Poland's eastern border started in 2005 when we opened the first Wittchen store in Moscow. In Ukraine we have a representative, who is in charge of wholesale operations and develops the retail business on a franchise basis. We offer more than just our products, we provide the entire store concept, layout and quality of service, which we believe are unique.
The recent crisis in Ukraine and Russia scared away many foreign businesses…
We had been there way before the crisis. The luxury market in the region is only beginning to shape up and it is very prospective. There are few strong local luxury brands in Ukraine so the moment is perfect for Wittchen to take a leap forward. In terms of sales the 2009 was the weakest so far, due to crisis, but since 2010 our turnover in Ukraine has seen a constant growth.
What's your strategy for the Ukrainian market?
Currently we have 13 stores in the eight largest cities and the plan is to continue developing this sales channel, due to the unique shopping experience it delivers. However, with the growing popularity of ecommerce, we are also planning to launch an online store, which may become an important addition to Wittchen's Ukrainian operations. Apart from expanding our retail capacity, we are developing awareness of the Wittchen brand in the media.
The above news abstract has been taken from a bi-weekly newsletter to professionals doing business in Poland "news2biz - Poland".
To apply for the subscription or get more information please contact ps@marketpublishers.com
Contacts
MarketPublishers, Ltd.
Tanya Rezler
Tel: +44 208 144 6009
Fax: +44 207 900 3970