PHARMA: Canada's Valeant buys Sanitas for LTL 1.3bn
24 Jun 2011 • by Natalie Aster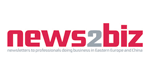 New York and Toronto-listed Canadian Valeant Pharmaceuticals International has agreed to acquire the Kaunas-based Sanitas branded generics manufacturing group for approximately EUR 314m in cash. Additionally, the Canadians will assume EUR 50m of Vilnius-listed Sanitas' debt.
The acquisition price tag under the definitive share sale agreement includes the purchase of an 87.2% stake from the three main shareholders Lithuanian Invalda investment firm and two private equity investment funds Citi Venture Capital International and Amber Trust II, as well as the planned mandatory buyout of the remaining minority interest.
The purchase of the controlling interest is expected to close in Q3 2011 and the mandatory tender offer in Q4 2011.
Valeant's 80% premium: "we are paying a fair value"
The offered price of EUR 10 per stock represents a premium of 80% over Sanitas' closing stock price on 23 May. Expectedly, the acquisition news, announced before the trading on 24 May pushed the price up by some 70%.
"Sanitas' pre-announcement stock price was ridiculous. Comparable pharma companies in Eastern Europe are worth much more with comparable relative indicators," says Saulius Jurgelenas, CEO of Sanitas, to news2biz, referring to the generous 80% premium that Valeant is ready to pay.
"The Vilnius market has low liquidity and so the behaviour of small non-professional investors is felt strongly. Even if international institutional investors see that companies are undervalued here, they are not eager to scoop up cheap shares because when they need to sell them, there will be no buyers," Jurgelenas explains.
His thoughts are echoed by Laurie Little, VP investor relations at Valeant. "Sanitas does not trade as often as many public companies, we believe we are paying a fair value for the company regardless of the stock price," Little says to news2biz.
Sanitas important for CEE expansion
"The acquisition of Sanitas should provide Valeant with an exciting opportunity to expand our European branded generics product portfolio with dermatology and hospital injectable compounds that have a strong track record of growth and profitability," Valeant's chairman and CEO J. Michael Pearson, said in a press release. "With 80% of the Sanitas portfolio consisting of nonreimbursed products with limited exposure to government pricing pressures, Valeant will be in a key position to continue our expansion into Central and Eastern Europe."
Valeant Pharmaceuticals International is a multinational specialty pharmaceutical company with 4,300 staff that develops, manufactures and markets a broad range of pharmaceutical products primarily in the areas of neurology, dermatology and branded generics. Its main sales markets are the US, Canada, Mexico, Brazil, Europe and Australia while manufacturing takes place in own plants in Canada, Brazil, Poland and Mexico.
In 2010, the firm posted a 44% increase in revenue to USD 1.18bn with the US market accounting for 74% (mainly dermatology and neurology products), and Europe for just 6% (branded generics).
In Europe, Valeant's main markets are Central and Eastern European countries. In March 2011, the Canadian company reinforced its regional position by paying EUR 350m for Switzerland-based PharmaSwiss, a branded generics and over-thecounter pharmaceutical firm with broad CEE presence (including the Baltics) and EUR 180m in sales in 2010.
"We have looked at many opportunities in Central and Eastern Europe and we believe this [Sanitas] deal will be a great fit with our existing business," Laurie Little says. "Sanitas has a complementary product line and will help us expand in the Central and Eastern European region."
Two plants in Poland
Apart from synergies in dermatology and branded generics products, an obvious common feature of both Valeant and Sanitas is their strong focus on Poland. Both have manufacturing facilities in the country (Valeant – ICN Polfa Rzeszow, Sanitas – Jelfa that is the group's biggest manufacturing facility and Laboratorium Farmaceutyczne Homeofarm) and for both Poland is their biggest European market (54% of Sanitas' total sales in Q1 2011). "Sanitas does have a plant in Poland and Lithuania and we will evaluate our needs in the future once we combine the two companies. Local manufacturing is important for branded generic products," Little comments.
"I believe there will be some sort of co-operation between the Polish facilities but the issue has not been addressed in detail yet as the acquisition news is so fresh," Sanitas' CEO Jurgelenas adds. Apart from the two facilities in Poland, Sanitas has a modern plant in Kaunas launched in 2008 with the help of EU aid while in 2010 it sold another plant in Slovakia.
The Valeant-Sanitas deal will crown the Baltic M&A activity of recent years. Earlier Invalda took part in another major LTL 0.7bn M&A deal involving a merger of transport infrastructure firms in Lithuania and Poland.
Securities commission interested too
Some stock market players appear to have known of the imminent deal beforehand: a sharp spike in Sanitas trading activity was observed on the eve of the official acquisition announcement, with most of the stock flow going through Lithuanian Finasta stock brokerage that is the custodian of Sanitas shares (and, formerly, a unit of Invalda). The daily stock turnover in Sanitas shares soared to nearly EUR 0.2m on 23 May (the day when the sale deal was signed) compared to EUR 5,000-10,000 in most of the earlier trading sessions.
"We will certainly be looking into this anomaly," says Aurelija Gasiuniene, head of issuer and trading surveillance department at the Lithuanian Securities Commission VPK, to news2biz. "Big transactions often carry a higher risk of market abuse."
The above news abstract has been taken from a bi-weekly newsletter to professionals doing business in Lithuania "news2biz – Lithuania".
To apply for the subscription or get more information please contact ps@marketpublishers.com
Contacts
MarketPublishers, Ltd.
Tanya Rezler
Tel: +44 208 144 6009
Fax: +44 207 900 3970