RETAIL & SERVICES - PRINTING MACHINERY. Heidelberg Consolidates Baltic, Finnish Operations
08 Jun 2011 • by Natalie Aster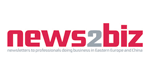 In the footsteps of a number of other foreign investors in the Baltics who did so, German Heidelberger Druckmaschinen, producer of printing presses and supplier of printing consumables, is consolidating its regional organisation.
During the process, Lithuanian Heidelberg Lietuva, Latvian Heidelberg Latvija and Finnish Heidelberg Finland will be merged with Heidelberg Baltic Finland in Estonia. The latter will continue its business on the regional scale through national branch offices that are yet to be established.
While a number of similar regional restructurings have taken place recently, none of them has drawn a Scandinavian entity into the Baltic fold. "It is indeed quite a special case that has its history and rationale," says Esa Saarinen, Riga-based head of the German group's business in the Baltics and Finland, to news2biz.
"To save costs when the economic crisis hit Europe, the group's Danish and Swedish offices were attached to the UK business. I was then heading the Nordic business but after it was split, I went to Riga to occupy the vacated post of the regional Baltic head, at the same time staying as head of the Finnish office. When we came up with the idea of uniting the Baltic business, we had an understanding that Finland belonged here, not the UK zone," Saarinen explains. "Naturally, being Finnish myself, I was quite happy with the set-up," he adds.
"In order to ensure that our business interests in Finland are adequately covered in the new structure, Tallinn has been chosen as the central location because it is easy to find Finnish speaking staff there. First I headed the Nordic region from Denmark, then spent two years in Finland and three years in the Baltics – I can already see that there are a lot of synergies to be realized through the new set-up."
Otherwise, the regional organizational consolidation should produce a regular set of gains associated with a leaner structure: thinner administration, streamlined internal processes, uniform IT system (the Finnish office will drop SAP platform in favour of Scala used in the Baltics), lower internal and external reporting burden, etc.
"These are difficult times for the sector," Saarinen says. "The main problem is the lack of financing, so in spite of what the local banks say that they are ready to credit sound business projects, loans are out of reach for printers. I think banks burnt their fingers in the sector a bit. As I see it, we only have to wait for the attitude to change."
He adds that printers in Estonia that are the most exposed to export markets are doing the best today, while Lithuania suffers the most. Heidelberger Druckmaschinen posted a 14% rise in preliminary 2010/2011 sales of EUR 2.6bn.
The above news abstract has been taken from a bi-weekly newsletter to professionals doing business in Eastern Europe "news2biz – Property and Retail".
To apply for the subscription or get more information please contact ps@marketpublishers.com
Contacts
MarketPublishers, Ltd.
Tanya Rezler
Tel: +44 208 144 6009
Fax: +44 207 900 3970