IT & MEDIA - P2P SOFTWARE. Microsoft to Acquire Skype, No Changes in Estonian Co's
08 Jun 2011 • by Natalie Aster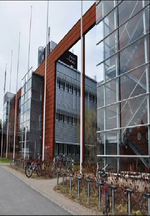 The NASDAQ-listed software giant Microsoft has agreed to acquire the global leading Internet communications company Skype for USD 8.5bn. Until the deal gets regulatory approval from respective authorities in the US and the EU, there will be no changes expected in the Estonian units of both companies.
According to Rain Laane, head of Microsoft Estonia, getting the deal approved may take as long as three to six months. "Up until the date of approval, it is possible to make all kind of plans, but it would be too early to execute any of them as well as reveal them to the public," he says to news2biz.
Microsoft Estonia had 20 people on its payroll in the end of 2009; the company posted a turnover of EUR 3.6m and a net profit of EUR 0.3m in the same year. Skype, whose P2P communication software was originally designed by a team of Estonian engineers, has a far larger representation in Estonia. Skype Technologies, the firm's R&D unit, employed 336 in its Tallinn office in the end of 2009. The company's turnover reached EUR 27.7m in 2009 and profit – EUR 2.3m.
"Until the deal is approved, the Estonian units of both companies continue their everyday work without any changes," says Laane. "This is the information that I have today."
"Personally, I think that more developers should be added to Skype's development team in Estonia. However, it could be difficult due to the shortage of IT talents in Estonia," he adds. "Hence, it is possible that we should negotiate with authorities in order to get a permission to import highly qualified IT staff from abroad in some volume."
Skype Technologies was also visited by Steve Ballmer, Microsoft's CEO and his colleague at Skype, Tony Bates after the deal was announced – the step accenting the importance of Skype's development unit in Estonia. Whether Microsoft's boss liked it what he saw, remains secret, though.
Sten Tamkivi, CEO of Skype Technologies, evades a direct response to news2biz' questions about the unit's future in his e-mailed answers.
"From our largest engineering centre in Estonia to offices in Singapore, Palo Alto, Prague, London, Luxembourg and Stockholm, Skype's worldwide network of offices is crucial to our DNA and strategy as a global company," he says. "Our users are everywhere and our global office, team and talent footprint will continue to reflect that, across timezones, cultures and languages."
"As we enter a new chapter in the book of Skype as a new division at Microsoft, new storylines and subplots will naturally emerge," he adds. "But Skype and the great things it stands for will continue their march to create the future of real-time communication."
Skype boasts of having 170m connected users in 2010; in last year, 207bn minutes of voice and video conversations were exchanged via its software.
Founded in 2003, Skype was acquired in September 2005 by eBay for USD 2.6bn (see no 196 page 10), who sold 65% of the company to a group of investors led by the investment firm Silver Lake in November 2009 for USD 2bn. Although eBay largely failed in integrating Skype to its existing operations as well as making Skype profitable, it still managed to pocket some extra in the recent deal in comparison to the 2003 sale.
Skype's original developers from Estonia – Toivo Annus, Jaan Tallinn, Ahti Heinla and Priit Kasesalu – earned EUR 100m with the 2003 sale as minor shareholders, and started to invest in different startups via their holding Ambient Sound Investments (see no 249 page 4).
Microsoft opened its Estonian office in 2003 as well. Before that, since 1999, the Riga office of Microsoft was responsible for operations in the whole of the Baltics.
The above news abstract has been taken from a bi-weekly newsletter to professionals doing business in Eastern Europe "news2biz - IT and Media".
To apply for the subscription or get more information please contact ps@marketpublishers.com
Contacts
MarketPublishers, Ltd.
Tanya Rezler
Tel: +44 208 144 6009
Fax: +44 207 900 3970