Latin American Markets for Dental Implants, Final Abutments and Computer Guided Surgery 2011 (Argentina, Brazil and Mexico)
06 Jun 2011 • by Natalie Aster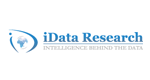 Market Publishers Ltd informs that new report "Latin American Markets for Dental Implants, Final Abutments and Computer Guided Surgery 2011 (Argentina, Brazil and Mexico)" by iData Research Inc. has been added to its catalogue.
In 2010, the total Latin American dental implant and final abutment markets increased by 13.9% over 2009 amidst the global economic recession. The Latin American markets include Mexico, Brazil and Argentina. Sales of dental implants were impacted differently in each country during the recession; however, the Latin American markets for dental implants and final abutments are expected to experience double-digit growth and reach $522.3 million by 2017.
Report Details:
Latin American Markets for Dental Implants, Final Abutments and Computer Guided Surgery 2011 (Argentina, Brazil and Mexico)
Published: May 2011
Pages: 231
Price: US$ 8,495.00
Report Sample Abstract
Dental Implant Markets
In 2010, the number of dental implants sold in Latin America grew at a rate of 13.6%.
There has not been a significant slowdown in dental implant sales across Latin America, but premium-priced implant companies have not been so eager to offer discounts. Many domestic competitors that offered lower-priced implants saw an increase in sales, owing to their affordable product offerings. The superior aesthetic quality of dental implants over alternative restorations is expected to continue driving demand for implants.
Demand will further accelerate as companies invest in complementary products such as regenerative materials, computer automated design/computer automated manufacturing (CAD/CAM) milled prosthetics and computer guided surgery.
Trend Analysis by Country
In 2010, Brazil experienced the greatest growth among Latin American countries in the dental implant markets.
The Mexican dental implant market saw the greatest decrease in 2010, as implant sales shrank as a result of the economic recession and the emergence of lower- and mediumpriced competitors. However, the Argentinean and Brazilian dental implant markets did not see such dramatic decrease, and they are expected to exhibit among the fastest market growth rates in the world.
Dental Implants by Procedure Type
By 2017, two-stage procedures are expected to decline to represent 52.8% of the dental implant market, as one-stage and immediate loading procedures become more popular.
Recent technological advances have made implants that are placed in one-stage procedures to be equally as reliable as those that are placed in two-stage procedures. One-stage procedures are growing in popularity over other procedure types because they require less time to complete. As a result, the proportion of procedures that are one-stage and immediate loading is expected to increase over the forecast period. Even so, the rise of immediate loading procedures is anticipated to be limited, as they primarily involve one-piece implants and implants used for retaining dentures.
Dental Implants by Connection Type
The number of implants that use internal connections is expected to grow at a CAGR of 23.3% by 2017.
Dentist preference has shifted heavily towards internal connections, and virtually all new implant designs reflect this shift. Implants with internal connections are easier to place and, for that reason, are expected to become even more popular in the future. Despite the decreasing popularity of external connection implants, external connection designs were still sold by many large companies in 2010. In addition, use of single-unit implants is expected to grow faster than the total market growth rate; however, single-unit devices are anticipated to remain a niche market primarily dedicated to securing dentures.
Dental Implants Using Bone Grafting Procedures
In Argentina, the use of bone graft substitutes for dental implant applications will grow at a CAGR of 26.5% over the forecast period.
The proportion of dental implant procedures using bone graft material will increase along with the aging population. The market is expected to grow rapidly in all of the Latin American countries covered in this report, as the number of bone graft procedures associated with dental implants rises. The dental bone graft substitute market will therefore be largely driven by the high demand for dental implants. In particular, many implant manufacturers are expanding their regenerative product portfolio to bolster their implant sales.
Competitive Analysis
Despite decreasing market ASP in 2010, most premium competitors in the Latin American dental implant and final abutment markets did not offer extended pricing discounts but instead expanded their product portfolios to complement their implant sales.
Local Brazilian company Neodent led the Latin American markets in 2010 after maintaining their revenue throughout the economic recession. Part of the company's success was a result of their offering of a quality and comprehensive line of implants and related products and services at a competitive price. The company offered various CAD/CAM milled abutments and prosthetics, as well as their own surgical guide. Many other regional companies that sold lower-priced implants and abutments were successful in increasing their business, as they competed primarily on price and a more focused delivery of customer service.
More information can be found in the report "Latin American Markets for Dental Implants, Final Abutments and Computer Guided Surgery 2011 (Argentina, Brazil and Mexico)" by iData Research Inc.
To order the report or ask for sample pages contact ps@marketpublishers.com
Contacts
MarketPublishers, Ltd.
Mrs. Alla Martin
Tel: +44 208 144 6009
Fax: +44 207 900 3970