Global Healthcare Information Technology (2009 - 2014)
03 Jun 2011 • by Natalie Aster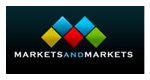 Wilmington – A decade ago, the healthcare system had minimal IT implementation and manual involvement was higher in most hospital business units. Consequently, the transaction processing system for treatment and billing was inadequate. The healthcare IT market evolved from traditional transaction processing to the new age information systems, which in the early stage of introduction, were used for routine tasks such as patient registration, billing, discharge, accounts, payrolls. The rapidly changing needs of the healthcare industry have since then lead to the introduction of electronic claim processing systems, electronic payment processing, intranet and internet applications.
The report "Global Healthcare Information Technology (2009 - 2014)" by MarketsandMarkets analyses the key trends of the market, and segments the global healthcare information technology market by components and into various geographic regions (with the market size of each of these regions). Further, it discusses the key market drivers, restraints and opportunities of the global healthcare information technology market.
The significant increase in demand for medical care also increased the chances of error in diagnosis and claim settlement. This lead to the introduction of systems such as CPOE (computerized physician order entry systems), point-of-care documentation systems, integrated systems such as enterprise-wide PACS (picture archive and communication systems), patient portals and EMR (electronic medical record). These not only helped reduce medical errors, they also helped improve the management of health related information.
Report Details:
Global Healthcare Information Technology (2009 - 2014)
Published: October 2009
Pages: 206
Price: US$ 4,650.00 US$ 4,185.00
Report Sample Abstract
NEED FOR MORE INTEGRATED IT SOLUTIONS
Today, IT is used in every segment of the healthcare industry. The increase in the number of patients reporting chronic diseases has boosted the demand for systems that can offer complete automation and decision support capabilities. These systems include remote patient monitoring, telemedicine, clinical data repository, intelligent networks, and automatic alert systems.
The growing competition in the healthcare sector has also lead to the integration of business and clinical intelligence systems. Healthcare providers are showing increased interest in revenue cycle management systems that are integrated with other hospital applications. The next wave of transition brought in the standalone department-specific applications such as Radiology information systems (RIS) and picture archive and communication systems (PACS).
The healthcare IT industry has thus seen many changes in the past few decades starting from adoption of transaction processing systems for routine applications, towards the adoption of systems used for managing patient data and records. The market has now shifted towards increased IT application for streamlining healthcare treatment. Present and future of the industry revolves around systems capable of providing high level of integration, security and virtual environment.
The government has already begun to recognize the growing need for data security through supportive laws such as HIPAA (Health Insurance Portability and Accountability Act) and HL7 (health level 7). HIPAA has helped improve the security and privacy of medical records and it has also simplified the administration of health insurance and thus plays an important role in designing healthcare IT systems.
The focus of the healthcare IT market today is on making technologies compatible with other linked technologies in the system, such as the way in which PACS and RIS remotely connect patient information to doctors and diagnostic centers. System interoperability issues are still prevalent, especially during the upgrades of existing hospital systems, when software for a particular device is often found incompatible with other devices. However, recent developments focused on rigorous verification and validation techniques have already begun to address interoperability issues; and the market trends point towards highly sophisticated solutions, such as the possible integration of CPOE (computerized physician order entry), PACS, and clinical decision support (CDSS).
The growing role of application service providers forms one of the key factors influencing the healthcare IT market. Development of software as a service (SaaS) and application service providers (ASP) models has drastically reduced IT implementation costs; and hospitals are consequently becoming more dependent on consulting service providers. Consolidations in the healthcare sector, mergers especially and acquisitions among hospitals, have also impacted the market by increasing the need for both integration and domain-specific services.
OPPORTUNITIES IN HEALTHCARE IT APPLICATIONS MARKET
Increasing government incentives and the introduction of low cost models such as ASP and SaaS have played an important role in the growth of healthcare IT market.
Electronic Health Records (EHR) has the biggest market share but is expected to show only a medium growth rate due to the high cost and long implementation period of these systems. Picture archiving and communication systems (PACS) market had the second-largest market share and shows a better growth rate as compared to EHR. Introduction of standards like DICOM have helped improve the interoperability of such systems.
Latest trend towards the integration of PACS and RIS (radiology information systems) into a single system has affected the demand for standalone radiology information systems. However, RIS is expected to maintain a study growth rate in the Asian markets to increase its relative market share from low to medium-low. PACS is expected to show a moderate growth rate to improve its relative market share from medium to medium-high.
Physician practice management systems (PPMS) market has a respectable market and is expected to show a steady growth rate as the market needs are shifting towards more integrated information systems. Computerized physician order entry systems (CPOE) and decision support systems (DSS) are expected to show medium growth rate and are expected to move from low share markets to medium share markets. This is because of the increased demand for reducing medication errors and for improving communication among the various departments.
Remote monitoring (RM) is expected to show a very high growth rate. Although the market currently has a very low relative market share, the increasing incidences of chronic disease and the increasing demand for home healthcare services will boost the demand for remote monitoring units so as to avoid critical patient conditions. The market is expected to fall under medium to high relative market share segment.
More information can be found in the report "Global Healthcare Information Technology (2009 - 2014)" by MarketsandMarkets.
To order the report or ask for sample pages contact ps@marketpublishers.com
Contacts
MarketPublishers, Ltd.
Tanya Rezler
Tel: +44 208 144 6009
Fax: +44 207 900 3970