Anticipated Deficit in 2012 Results in Zinc Market Price Escalation According to Merchant Research & Consulting, Ltd.
26 May 2011 • by Natalie Aster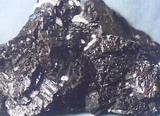 LONDON - Due to anticipated deficit in the zinc market prices rose by 0.58 per cent in futures trade. Right now it is recommended to buy December 2012 zinc at a current price of $2,189 per tone, on the basis of a 12-month forecast of $2,700 per tone. Traders' immediate reaction was purchasing of three-month zinc amount in a day.
In 2011 usage of refined Zinc will reach 13.4 million tones (increase of 6.3%). The leading position will be taken by China with usage increase of 9.4%. Europe will be responsible for 4.4% increase, while in US it will be 6.6%. Japan usage is expected to escalate to 1.9 %. Global Zinc Market surplus is anticipated to reach 200 000 tones this year.
Detailed review and forecast on global, regional and country markets of zinc can be found in the new market research report "Zinc Market Review" that covers present situation, historical background and future forecast and addresses comprehensive data showing zinc capacities, production, consumption, trade statistics, and prices in the recent years are provided (globally, regionally and by country).
Report Details:
Zinc Market Review
Published: February, 2011
Pages: 76
The report also indicates a wealth of information on zinc producers and suppliers, covers zinc production in the respective country, major zinc producers, zinc consumption in the country market, zinc trade in the country, zinc prices. Zinc market forecast for next five years, including market volumes and prices is also provided.
The study on zinc has been completed by Merchant Research & Consulting Ltd, an internationally recognized market research agency, specializing in chemical industry. "Zinc Market Review" is included into the catalogue "Metals", which also highlights Aluminum, Antimony, Beryllium, Boron, Copper, Iron and Steel, Lead, Magnesium, Mercury, Silver, Titanium markets.
CONTACTS
Merchant Research & Consulting Ltd.
Julia Hill, Sales Manager
Tel: +44 20 7558 8740
Fax: +44 (20) 7900-3970
Email: j.hill@mcgroup.co.uk