Market Research Reports
The panel of the market information available at our database is difficult to overestimate – it covers numerous industries – from automotive production to social fields – and data on various countries and regions across the world. The catalogue is designed in a handy and user-friendly way, so each study can be easily reached and reviewed.
Our Customers
Providing high-standard services in market information trading, our company supports speedy decision-making, enhanced marketing & management strategies. We are constantly expanding our panel of the regular & new customers, who take advantage of the developed & easy-to-use market research report database.
Our Publishers
We exploit our best practices to provide most efficient services with the view to help boost the partners' profitability growth. Our well-established and successful partners include research institutes, market analysis and consulting companies, individual market experts and analysts from all over the globe. Join as Publisher!
Partnership Programme
We are happy to contribute to the success of our partners. Our partnership programme for publishers is focused on the market data and analysis promotion. Continuously raising the PR effectiveness we ensure your profitability growth. Becoming a partner of Market Publishers is easy and beneficial in numerous aspects.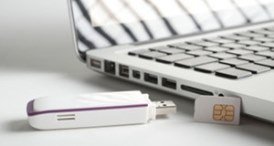 24 May 2013
LONDON – The worldwide mobile broadband modem market is forecast to grow at over 14.6% CAGR during 2012-2016, largely driven by the increasing adoption of mobile computing devices. The market has also been a witness to availability of 3G and 4G supporting modems. Nevertheless, the sector growth could be threatened by the availability of intermediary communications devices, mobile hotspot...