Russia - Rosneft Shares Exploration Risks through Lukoil Deal
06 May 2011 • by Natalie Aster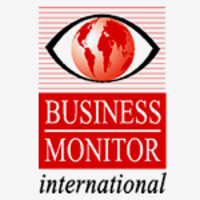 BMI View: Although the new deal between Rosneft and Lukoil will initially focus mainly on infrastructure, it also gives Lukoil the chance to work with Rosneft in offshore exploration and production. With Rosneft's US$16bn Arctic exploration deal with BP now stalled, the deal with Lukoil may be a way of spreading exploration risks and concentrating offshore expertise for important projects while an IOC partner can be found.
Russian national oil company (NOC) Rosneft and Russian independent Lukoil have signed a long-term upstream and downstream cooperation agreement, according to separate press releases on April 21. In an interview with Prime Minister Vladimir Putin published on the Russian government's website, Lukoil CEO Vagit Alekperov said that the deal had been signed on Putin's instructions and would include exploration alongside third parties in the Caspian, Azov and Black Seas, as well as offshore areas in the Russian Arctic. The two sides also plan to cooperate on oil, gas and products distribution and marketing. Alekperov said joint proposals would be prepared by September 1 2011.
Luking For More
Lukoil 2009 Crude Oil Production by Region, tonnes per annum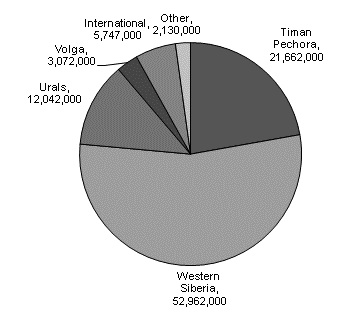 Source: Company Data
Like a Perov Friends
Rosneft and Lukoil are already working together at three Russian projects: transporting gas from the Vankor field, developing oil and gas reserves in the Azov Sea and exploration through the Caspian Oil Company joint venture (JV), and the latest deal will expand this cooperation further. One possibility suggested by Alekperov was that the two companies could merge their separate projects in the northern Timan-Pechora region, where developing separate oil pipelines would be too expensive to make production worthwhile.
Starting at the Shallow End
Although this suggests that the deal is initially concerned mainly with infrastructure, over the longer term it could give Lukoil access to significant Rosneft reserves if the two sides decide to conduct joint offshore exploration activities. Under legislation passed in 2008, offshore fields in Russia, except those in the Caspian Sea, can only be developed by companies in which the government owns a stake of 50% of greater and which have a five-year record of working on such projects, effectively limiting oil exploration to Rosneft and Gazprom. Although Lukoil is barred from operating offshore blocks, it could work together with Rosneft as a junior partner under the deal, utilising its offshore expertise.
During the meeting on April 23 with Alekperov, Putin noted that Russian oil companies were each trying to develop a specialisation, with Lukoil focusing on offshore drilling. As well as the company's Caspian Sea acreage, Lukoil has been looking at Romanian and Ukrainian Black Sea acreage, and is a partner in offshore Ghanaian blocks. With Rosneft's US$16bn deal to explore its offshore Arctic acreage with BP now stalled, the deal with Lukoil may be a way of spreading the risk and costs of offshore exploration with another company, while creating a consortium that will have the expertise to begin exploring and developing more difficult offshore acreage until an international partner can be brought in.
Rosneft Rises
Rosneft 2010 Results
| | | | | | | |
| --- | --- | --- | --- | --- | --- | --- |
| | 2010 | 2009 | Change % | Q410 | Q310 | Change |
| Revenue, US$mm | 63,047 | 46,826 | +34.6% | 17,384 | 15,471 | +12.4% |
| EBITDA, US$mm | 19,203 | 13,565 | +41.6% | 5,377 | 4,638 | +15.9% |
| Operating income, US$mm | 13,499 | 9,128 | +47.9% | 3,772 | 3,213 | +17.4% |
| Net income, US$mm | 10,672 | 6,519 | +63/7% | 3,056 | 2,568 | +19.0% |
Source: Company Data
BMI's oil and gas reports feature independent 10-year forecasts for oil and LNG, covering all major indicators including reserves, production, consumption, refining capacity, prices, export volumes and values. Industry trends and prospects are analysed, as well as multinational and national companies, and changes in the regulatory environment.
Related Reports:
To order the report or ask for sample pages contact ps@marketpublishers.com
CONTACTS
The Market Publishers, Ltd.
Mrs. Alla Martin
Tel: +44 208 144 6009
Fax: +44 207 900 3970
ps@marketpublishers.com
www.marketpublishers.com