Vietnam Telecommunications Services Market Report Quarterly Updates (Quarter One - 2011)
11 Apr 2011 • by Natalie Aster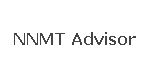 The report "Vietnam Telecommunications Services Market Report Quarterly Updates (Quarter One - 2011)" by NNMT Advisor provides details on legal basis, historical development of regulation and market liberalization, key government agencies, tariffs regulation, interconnection and shared infrastructure issues, management of scarce resources such as spectrum and numbering plans, and the operation of universal telecommunications services fund.
The second concern applied against the Vietnamese economy these days is the interest rates, both buy and sell sides. Lending rates that local banks are applying for their clients are above 20% pa for VND while, at the other end, they offer up to 17% pa to attract the inflows. Enterprises must borrow USD at very high rates usually above 7% pa and must bear relevant fees. Worse, enterprises still cannot have full access to foreign currencies with proper fees for their payment purpose. The gap between the official market and the free one is still there and widening.
Exchange rates, especially the VND/USD rate, are also a major concern. lt is well noted that there is a proliferation of using and retaining USD in many transactions among Vietnamese businesses and consumers. In 2010, VND was devalued three times and lost 5.2%. The recent adjustment in February devalued VND 9% against USD and was a shock to the market. The key reason for VND devaluation is the trade unbalance which Vietnam has been importing too much. Also, there has been a rising concern because the foreign reserves of Vietnam now is reduced to about USD 10 billion from USD 16 billion.
To react to the above concerns, the Vietnamese government has launched a solution package in late February focusing on money tightening, government budget reducing, import restricting, productivity improving, and market pricing for basic goods and services as soon as possible. The Governor of the State Bank of Vietnam (SBV) issued Directive No. 01/CT-NHNN on March 1, 2011 on monetary measures and banking operations to control inflation, stabilize macro-economy and secure social protection. This Directive reflects the efforts of the SBV to implement Resolution 11/NQ-CP of the Government. The Directive requires SBV entities and credit institutions to implement several monetary and banking solutions to carry out such tasks in 2011 as pursuing a tight and prudent monetary policy, and keeping credit growth of below 20% and the total liquidity of about 15%-16%, and interest and exchange rates at reasonable levels.
Report Details:
Vietnam Telecommunications Services Market Report Quarterly Updates (Quarter One - 2011)
Published: March 2011
Pages: 15
Price: US$ 995.00
Report Sample Abstract
For 2010, VNPT gained VND 101,569 billion in revenue, establishing a new record in the industry and in its development history, reaching 100.56% the planned figures, a 27.05% y-o-y increase. VNPT's profit is about VND 11,200 billion in 2011. VNPT contributed VND 8,450 billion to the State budget.
VNPT, for the year 2010, has gained 15 million new telephone subscribers and 534,000 new Broadband Internet subscribers (MegaVNN and FiberVNN). VNPT is in fact the market's leader in several areas. For example, VNPT was holding 58.58% mobile market share in terms of traffic, 71.32% broadband Internet markets share, and 71.32% fixed-line market share. For the period 2006-2010, VNPT is the industry champion in fixed-line business (holding 93% market share) and broadband Internet (holding 75% market share). At such, for the period 2006-2010, VNPT Group's revenues is VND 321,711 billion reaching a compound annual growth rate (CAGR) of 22.4% y-o-y. The Group developed 76.15 million new telephone subscribers and 16.66 new Internet subscribers.
MobiFone contribute 52.32% of VNPT's profit in 2010. MobiFone achieved a profit of VND 5,860 billion. The operator's revenue in 2010 is VND 36,034 billion, a 31.5% y-o-y increase. MobiFone contributed 35 % of VNPT's revenue in 2010.
Viettel reached annual revenue of VND 91,561 billion in 2010, 117% of the planned and a 52% y-o-y increase. Viettel gained a profit of VND 15,500 billion, 135% of the planned and a 52% y-o-y increase. Viettel contributed VND 7,628 billion to the State budget and VND 215 billion to the military budget. We estimate that Viettel's ratio of profit over equity is 48.3% which is an amazing result in the industry particular and in the economy in general.
Viettel invested heavily into infrastructure in 2010. The Group had 16,300 new BTS, both 2G and 3G ones, bringing the total number of BTS to 42,200. This number is as high as 45'k of the total BTS of 7 mobile operators. Viettel laid out 32,000 km cable in 2010 bringing its cable system up to 120,000 km in length. Viettel has fibers to 82% of the country.
Viettel set the growth rate of 25% for 2011. This means that the revenue has to be VND 117,000 billion and that there will be 10,000 new 2G and 3G BTS in Vietnam and 4,000 BTS in oversea markets. Viettel also pushed for further investment in potential markets in Asia, Africa, and Latin America.
More information can be found in the report "Vietnam Telecommunications Services Market Report Quarterly Updates (Quarter One - 2011)" by NNMT Advisor.
To order the report or ask for sample pages contact ps@marketpublishers.com
CONTACTS
The Market Publishers, Ltd.
Mrs. Alla Martin
Tel: +44 208 144 6009
Fax: +44 207 900 3970
ps@marketpublishers.com
www.marketpublishers.com