Global Concentrated Photovoltaic Market Worth US$266.0 Million by 2014
16 Feb 2011 • by Natalie Aster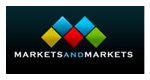 London – According to a new market research report, 'Concentrated Photovoltaic (PV) and Solar Photovoltaic Global Market (2009 - 2014) ', published by MarketsandMarkets , the total concentrated photovoltaic market is expected to be worth US$266.0 million by 2014, growing at a CAGR of 33.0% from 2009 to 2014. Europe is expected to command the maximum market share at 59.3%, followed by the Americas, which are expected to hold 32% of the global concentrated photovoltaic market.
The Concentrated Photovoltaic (CPV) market includes the submarkets for Low Concentration Photovoltaic (LCPV), Medium Concentration Photovoltaic (MCPV), and High Concentration Photovoltaic (HCPV). The CPV market is still in a nascent stage but is developing rapidly due to the finite nature of non-renewable sources of energy, and the increasing demand for higher output and green energy. The CPV market is estimated to reach $266.0 million in 2014 from about $63.9 million in 2009.
Among all segments, HCPV commands the largest share of global CPV market, and is also expected to have the highest CAGR of 39.1% from 2009 to 2014. The conversion of HCPV systems lowers land requirement, and facilitates higher energy output at lower costs. HCPV technology is thus expected to achieve cost parity with conventional sources of electricity at a faster rate than other CPV technologies.
The initial high growth opportunity for the CPV market lies in regions with high direct normal irradiance (DNI) or direct solar radiation and high cost of grid electricity. These regions include southwest America, southwest Europe, western and central Australia, the Middle East, and northern Africa. While technology developments in the CPV systems market are currently concentrated in Spain, Germany, and the U.S.; government support for CPV technologies in countries such as India, China, Japan, and Australia are expected to drive future market growth.
The global solar PV market is expected to grow with a CAGR of 12.5% during 2009 – 2014 to reach $38.1 billion in 2014. Crystalline silicon PV holds the largest market share of 82%; while the thin film silicon market is expected to have highest growth rate of 28.2% from 2009 to 2014.
Report Details:
Concentrated Photovoltaic (PV) and Solar Photovoltaic Global Market (2009 - 2014)
Published: November 2009
Pages: 261
Price: USD 4,650.00
Scope of the report
The report aims to identify and analyze the global market for concentrated photovoltaic and solar photovoltaic systems. It categorizes the overall market as follows:
Concentrated Photovoltaic– Products (HCPV, MCPV and LCPV);
Concentrated Photovoltaic – Application (Present: utilities. Future: space, telecommunication, water pumping, grid-connected residential power, and rooftop applications);
Concentrated Photovoltaic – Technology (Lenses and mirrors based on concentrator type, enhanced flat plate, trough Fresnel lenses, dual optic single cell, dish reflectors and central receivers based on concentrator arrangement);
Solar Photovoltaic – Products (Crystalline silicon PV, thin film PV, and other thin film PV cells);
Solar Photovoltaic – Applications (Automotive, consumer products, grid connected power supply, residential power supply, commercial lightings water pumping, electric fences, telecommunications, gate openers and others);
Tracking Solutions for CPV and Non CPV Products.
More information can be found in the report "Concentrated Photovoltaic (PV) and Solar Photovoltaic Global Market (2009 - 2014) " by MarketsandMarkets.
To order the report or ask for sample pages contact ps@marketpublishers.com
Contacts
MarketPublishers, Ltd.
Mrs. Alla Martin
Tel: +44 208 144 6009
Fax: +44 207 900 3970
ps@marketpublishers.com
www.marketpublishers.com