Turkey Oil and Gas Market Summary
01 Sep 2010 • by Natalie Aster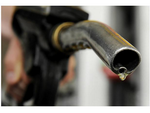 London – According to the research report "Turkey Oil & Gas Report Q3 2010" by Business Monitor International the role of Turkey in the world's energy markets is more one of a middleman than that of a producer or major consumer. The country has only modest oil and gas reserves of around 265mn bbl and 6bcm respectively in 2009 (Oil & Gas Journal), in spite of determined exploration efforts by domestic and foreign companies. Oil and liquids production in 2009, averaging an estimated 45,000b/d, is dwarfed by estimated consumption of around 669,000b/d.
Around 90% of Turkey's oil supplies are imported, mainly from the Middle East and Russia. Turkey's port of Ceyhan is a major outlet for Iraqi oil exports and is expected to begin marketing Russian crude blends in the mid-2010s. Turkey consumes around 35bcm of gas a year, which represents more than 32% of primary energy demand (PED). Domestic output meets less than 3% of this requirement.
For Turkey, gas was the dominant fuel in 2009, accounting for an estimated 32.3% of PED, followed by oil at 31.9%, coal at 27.4%, with hydro having an 8.1% share of PED. CEE regional energy demand is forecast to reach 1,543mn toe by 2014, 17% growth over the period. Turkey's estimated 2009 market share of 7.39% is set to rise to 7.84% by 2014.
Coal is the only energy source with significant domestic availability, leaving the country increasingly import-dependent. However, its power generating capacity exceeds local consumption and provides an export capability. In 2008 the country had more than 1.81bn tonnes of coal reserves, although most is in the form of lignite (brown coal), which has environmental implications. Production in 2008 was around 86mn tonnes. The bulk of domestic supply is delivered to coal-fired power plants.
Although low compared with advanced European economies, Turkey's per capita carbon emissions are increasing. In a good faith measure to help gain entry into the EU, Turkey ratified the Kyoto Protocol aimed at reducing global greenhouse gas (GHG) emissions in 2004, although the country does not have a formal emissions reduction target. According to EIA estimates, CO2 emissions from fossil fuels per capita in 2006 were 3.35 tonnes per annum (tpa). BMI estimates, based on a higher proportion of thermal power generation, suggest an increase to 3.62tpa in 2009.
The country's share of CEE regional electricity generation in 2009 was an estimated 7.32%. By the end of the forecast period, we expect the country to account for 7.78% of regional power generation, and to retain a theoretical net export capability that is eradicated largely by system losses and inefficiency. Electricity generation in Turkey is largely based on coal, gas, oil and hydro. Gas provides about 51% of generated electricity, with coal accounting for some 27%. The share of oil has been declining, while hydro-power should significantly increase its market share by the end of the forecast period.
While Russia will continue to dominate oil supply in the region, backed by huge and under-exploited reserves, the Caspian states have an important role to play, with Azerbaijan and Kazakhstan an increasingly significant factor. The growth rate in Russian oil supply has slowed appreciably since the beginning of the decade but the acceleration of Caspian expansion means that the region will make a growing contribution to world oil production. Russia's gas deposits not only dominate regional supply but also represent the biggest single source for Western Europe. While consumer countries wish to diversify away from Russia, there are no other regional suppliers of note. LNG is not a major trade for the CEE region, although Russia began exporting gas in March 2009 from the Far Eastern Sakhalin projects into the Asia Pacific markets.
Russian 2009 production surprised on the upside, with output fighting back, after tax adjustments were introduced. The country's supply had fallen in 2008, ending a strong growth trend that began in 2000. We see little risk of a downturn in 2010, but the year could emerge as the near-term peak in output at 10.19mn b/d. A decline to just over 10mn b/d is thought likely by 2013, before increased investment delivers extra volumes of Russian crude and supply rises towards 11mn b/d by 2016/2017.
The other regional issue is the Caspian states and their ability to meet production and export targets. The ultimate long-term potential is in little doubt, but a mixture of technical, commercial and political factors looks set hold back the rate of supply expansion. Azerbaijan has a question mark over its ability to achieve and sustain the expected oil supply expansion. In 2009, the previously expected strong growth in output evaporated in the wake of persistent technical problems. No real progress is expected in 2010. Kazakhstan's near-term output growth potential is also less certain thanks to technical issues and the Kashagan field dispute. While there are worries over the timing of Kashagan, it should still be a major contributor beyond the end of the forecast period.
CEE oil production is now thought to have averaged 13.35mn b/d in 2009. The region's output is expected to be 13.61mn b/d in 2010 and to reach 14.57mn b/d by 2014. In terms of demand, the estimated 2009 average of 5.81mn b/d is set to recover to 6.69mn b/d by 2014. This means that net exports from the region will climb steadily, from an estimated 7.54mn b/d in 2009 to 7.88mn b/d by 2014.
More details on the oil & gas industries in Turkey can be found from the research study "Turkey Oil & Gas Report Q3 2010" published by Business Monitor International.
Title: Turkey Oil & Gas Report Q3 2010
Published: July, 2010
Pages: 85
Price: USD 530
To order the report or ask for free sample pages, please contact ps@marketpublishers.com

Contacts
MarketPublishers, Ltd.
Mrs. Alla Martin
Tel: +44 208 144 6009
Fax: +44 207 900 3970