Neurostimulation Devices - Global Pipeline Analysis, Opportunity Assessment and Market Forecasts to 2016
01 Sep 2010 • by Natalie Aster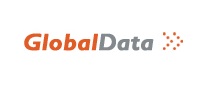 GlobalData's new report, "Neurostimulation Devices - Global Pipeline Analysis, Opportunity Assessment and Market Forecasts to 2016" provides key data, information and analysis on the global neurostimulation devices market. The report provides market landscape, competitive landscape and market trends information the neurostimulation devices market. The report provides comprehensive information on the key trends affecting the market, and key analytical content on the market dynamics. The report also reviews the competitive landscape, key pipeline products and technology offerings. This report is built using data and information sourced from proprietary databases, primary and secondary research and in-house analysis by GlobalData's team of industry experts.
The Global Market for Neurostimulation Devices is Expected to Grow at A CAGR Of 15% from 2009 to 2016
The global market for neurostimulation devices market was valued at about $1.85 billion in the year 2009. It is expected to reach a size of $4.9 billion by 2016 with a Compound Annual Growth Rate (CAGR) of 15% from 2009 to 2016. The major segment within the neurostimulation devices category is Spinal Cord Stimulators (SCS). They are expected to grow to $3.8 billion by 2016 with a CAGR of 16% from 2009 to 2016. The market sizes for Deep Brain Stimulators (DBS) and Vagus Nerve Stimulators (VNS) are forecast to reach $643m and $481m respectively by 2016. Growth will mainly be driven by sales in SCS. The SCS market size is almost 75% of the overall market for neurostimulators.
Global Neurostimulation Devices Market Expected to Be Driven by High Disease Prevalence and Need for Alternate Treatment Methods
Globally, there is a huge population suffering from various neurological diseases such as Parkinson's disease, dystonia, essential tremor, chronic pain, Failed Back Surgery Syndrome (FBSS), epilepsy, depression and others. It is estimated that currently there are about 50 million people worldwide suffering from epilepsy. The prevalence of Parkinson's disease is estimated to be around 1% of the total world population. About 80% of the people all over the world have suffered from pain at some point or the other in their lives. Also, with the increase in the aged population (the population which is 60 years or above), the prevalence of diseases such as Parkinson's and chronic pain are expected to increase.
In addition, the existing treatment methodologies for some neurological diseases have not proven effective in many patients. Hence there is a demand for alternate treatments such as neurostimulation which can ease the disease symptoms and improve the quality of life for the patient.
The US is the Biggest Market for Neurostimulation Devices Market and is Driven by Increasing Patient Awareness and Availability of Reimbursement
The US remains the biggest market for neurostimulation devices. It is expected to reach a size of almost $3.5 billion by 2016, which is about 70% of the size of the global market for neurostimulation devices. The growth is mainly expected to be driven by growing awareness about neurostimulation techniques among the large patient population and wider acceptance of this treatment by physicians for the treatment of disease symptoms which do not respond to traditional methods such as drug therapies or surgery.
Medtronic, Inc of the US is the market leader in the global market for neurostimulation devices. It occupies a market share of 59% in the neurostimulation devices market worldwide. Medtronic manufactures and markets both DBS and SCS devices. It offers different products such as Activa PC, Activa RC, Kinetra and RestoreUltra, among many others, used in the treatment of various disease symptoms. The market for neurostimulation devices has very few major players. However, there are a growing number of start-ups and venture capitalist firms that are expected to enter the market with new innovative devices to help provide better therapeutic efficiency to the patients. Some of the other major firms in this market are St. Jude Medical, Inc, Boston Scientific Corp. and Cyberonics, Inc.
About GlobalData
GlobalData is an industry analysis specialist company providing business information products and services.
Our highly qualified team of Analysts, Researchers, and Solution Consultants use proprietary data sources and various tools and techniques to gather, analyze and represent the latest and the most reliable information essential for businesses to sustain a competitive edge.