Need for Supply Chain Efficiency Will Develop Reverse Logistics Market in India, Finds Netscribes
19 Jul 2010 • by Natalie Aster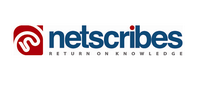 Netscribes (India) Pvt. Ltd., launches Reverse Logistics Market in India 2010 report covering a market with strong growth potential. It is a part of Netscribes' Logistics Market Series Reports.
Mumbai, India –Netscribes (India) Pvt. Ltd., a knowledge consulting solutions company, announces the launch of its report Reverse Logistics Market in India 2010.
The report begins with an overview of the logistics industry indicating market size, growth and the market share of various segments. The reverse logistics market has been introduced indicating its current market size, market share of major segments as well as the percentage of GDP lost in supply chain inefficiencies. The various operational models have also been discussed in the report.
It further discusses the industries which demand return supply chain management solutions for providing better customer service and to increase the efficiency of overall production. This section contains a brief snapshot of the specific industries as well as the opportunities for reverse logistics players. The industries under consideration include retail, consumer electronics, automobile, pharmaceutical and print industry.
An analysis of the drivers explains growth factors such as economic viability of reusing goods, government rules and regulations, changing fashion, better customer service and increasing use of RFID. The key challenges identified include retailer and manufacturer conflict, inadequate infrastructure, high initial investment cost and leakage in reverse supply chain.
Competition section provides brief profiles of major players in the market. The section contains a snapshot of the corporation, financial performance and business highlights, providing an insight into the existing competitive scenario.
About Netscribes (India) Pvt. Ltd.
Netscribes is a pioneering knowledge consulting and solutions firm with clientele across the globe. The company's expertise spans areas of investment & business research, business & corporate intelligence, publishing services and customized knowledge database creation. At its core lies a true value proposition that draws upon a vast knowledge base.