Global Renal Dialysis Equipment Pipeline Analysis, Opportunity Assessment and Market Forecasts to 2016
16 Jun 2010 • by Natalie Aster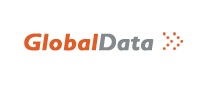 GlobalData's new report, "
Global Renal Dialysis Equipment Pipeline Analysis, Opportunity Assessment and Market Forecasts to 2016
" provides key data, information and analysis on the global renal dialysis equipment market. The report provides market landscape, competitive landscape and market trends information the renal dialysis equipment market. The report provides comprehensive information on the key trends affecting the market, and key analytical content on the market dynamics. The report also reviews the competitive landscape, key pipeline products and technology offerings. This report is built using data and information sourced from proprietary databases, primary and secondary research and in-house analysis by GlobalData's team of industry experts.
The Global Renal Dialysis Equipment Market Expected To Grow by 7% Over the Next Seven Years
In 2009, the global renal dialysis equipment market was valued at $5,487m and is forecast to grow at a Compounded Annual Growth Rate (CAGR) of 7% to reach $8,936m in 2016. The Dialysis accessories (worth $2,847m), Hemodialysis (HD) machines (worth $804m) and Continuous Renal Replacement Therapy (CRRT) machines (worth $77m) combined make up the HD market, which was worth $3,730m in 2009. The HD market was the largest segment with 68% of share, and the remaining 32% was contributed by the Peritoneal Dialysis (PD) solutions segment (worth $1,757m). The market is expected to be driven through 2009-2016 by the increasing prevalence of diabetes and hypertension, a rapidly aging population and a shortage of kidney donors for transplant. Moreover, strong pipeline products with better operational efficiency, safety and effectiveness are expected to drive market growth.
The Global Renal Dialysis Equipment Market to be Driven by High Prevalence of Diabetes and Hypertension and Aging Population
Diabetes and hypertension both are well established risk factors for renal failure. More than 70% of the renal failure cases in the US and 35% of the renal failure cases in Europe occur due to pre-existing diabetes and/or hypertension. According to International Diabetes Federation (IDF), nearly 285 million people are suffering from Diabetes Mellitus (DM) in the world in 2010, which is forecast to grow to reach nearly 439 million in 2030. In developing countries such as India and China, the prevalence of diabetes varies from 14% to 20%. It has been estimated by the World Health Organization (WHO), that the prevalence of diabetes in developing countries will be 228 million in 2030, which is more than 50% of total estimated prevalence.
The rapidly aging population is another factor contributing to the high prevalence of renal failure, especially in the developed parts of the world. According to the United Nations (UN), the aging population contributes to 21% of the total population in developed countries, against the world average of 11%. Developing and the least developed countries are below the world average at 8% and 5% respectively.
Fresenius Medical Care, Baxter International, Gambro and B. Braun Dominate the Global Renal Dialysis Equipment Market
The global renal dialysis equipment market is dominated by a few big multinational companies with nearly 75% of total market share. The remaining 25% of the market is comprised of small and local players. Fresenius Medical Care AG & Co. KGaA is the market leader with a 30% share. The company offers various pieces of dialysis equipment as well as dialysis services at its dialysis clinic chain. Baxter International is the second largest market player with a 19% share. Baxter mainly operates in the peritoneal dialysis (PD) solutions market. Gambro AG is the third largest company with an 18% share, followed by B. Braun Melsungen AG which has a 9% share. Some other companies operating in the market are Asahi Kasei Corporation, Nipro Corporation and Sorin Group.
More Efficient, Safer and Comfortable Dialysis Pipeline Devices Are Expected to Drive the Market
The global renal dialysis equipment market has some products in the pipeline targeting clinical unmet needs especially for physicians who perform dialysis. Updated versions of dialysis machines with improved functionality, user friendly software, and improved accessories in terms of safety and durability are expected to increase operational efficiencies. However, there is no product in the pipeline which can significantly impact dialysis treatment in terms of Quality of Life (QoL), morbidity or mortality.
Gambro AB's AK 200 S is an online hemodiafiltration machine for HD, hemodiafiltration and hemofiltration. It is an automated machine and offers the optimum convective volume of fluid during the treatment.
HemoAccess Valve System from CreatiVasc is a system used to combat complications associated with Arteriovenous (AV) grafts during dialysis.
BetaSorb which is being developed by MedaSorb, is a complementary machine to be used to remove middle molecular weight toxins which are not cleared by HD.
AK 96 by Gambro AB is an HD machine. It gives the option of both in-center and self care HD. It is a portable machine which can be moved to any place without much effort.