Erectile Dysfunction - Drug Pipeline Analysis and Market Forecasts to 2016
28 May 2010 • by Natalie Aster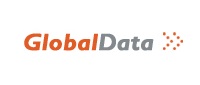 GlobalData, the industry analysis specialist's new report, "Erectile Dysfunction - Drug Pipeline Analysis and Market Forecasts to 2016" is an essential source of information and analysis on the global erectile dysfunction market. The report identifies the key trends shaping and driving the global erectile dysfunction market. The report also provides insight on the prevalent competitive landscape and the emerging players expected to bring significant shift in the market positioning of the existing market leaders. Most importantly, the report provides valuable insight on the pipeline products within the global erectile dysfunction sector. This report is built using data and information sourced from proprietary databases, primary and secondary research and in house analysis by GlobalData's team of industry experts.
The Erectile Dysfunction Market is forecast to decline until 2016
The Erectile Dysfunction (ED) market is currently very competitive and is expected to become more competitive in the future. The market is dominated by three major cyclic guanosine monophosphate (cGMP)-specific phosphodiesterase type 5 (PDE5 inhibitors) including Viagra (sildenafil citrate), Cialis (tadalafil) and Levitra (vardenafil HCl). The market is expected to witness a decline between 2011 and 2014 due to patent expiry of a blockbuster drug used in the treatment of ED. The major drug, Viagra's (sildenafil citrate) patent expires in early 2012 and the market is expected to decline due to erosions of margins with the entry of generics. Post 2014, the market is expected to grow due to increase in the number of ED patients. The currently marketed products for the treatment of ED have high efficacy and safety standards. The market also has two other modes of treatment including Vacuum Constriction Device (VCD), Penile Prosthesis, and Vascular Reconstructive Surgery. The ED diagnosis rate is low due to non availability of formal tests. The other important factors are lack of knowledge among patients regarding ED and reluctance in sharing sexual problems with physicians and partners. The unmet need in ED is low to moderate as a significant number of patients do not respond to currently available treatment. Therefore, patients not responding to current treatment would still remain an untapped area of research and development for the pharmaceutical companies to bring novel drugs into the market. It would, therefore, be sufficient for newer entrants to demonstrate superior efficacy and safety profile in order to capture value in the market over the currently used branded treatments.
GlobalData's analysis estimates that Avanafil is likely to get market approval as the drug is expected to bring higher efficacy and safety measures in the treatment of ED. Avanafil is a PDE5 inhibitor, which is already available in the market in the form of Viagra, Cialis and Levitra. Therefore Avanafil is expected to face stiff competition in the market. Increase in treatment seeking population, prescription rates and ageing global population are considered to be important drivers for this market. GlobalData's analysis shows that the market grew at a Compound Annual Growth Rate (CAGR) of 9.8% from $1,366 m in 2001 to $2,884 m in 2009. The market is predicted to decline at a CAGR of 4% from 2009 and reach a total value of $2,165 m by 2016. The decline in the market is primarily attributed to the patent expiry of a major marketed product, Viagra, in 2012. The decline in market can also be attributed to weak pipeline as no major product is likely to surpass the efficacy of the currently marketed product.
New Entrants Unlikely to Bring Change in Treatment of Erectile Dysfunction
GlobalData found that that the currently available treatment options are successful in meeting the market demand. The market still has enough room for new entrants as there are significant numbers of ED patients not responding to currently available treatments. The ED pipeline drugs in Phase III belong to me-too class of drugs. Pipeline drug, Avanafil (PDE5 inhibitor) in Phase III clinical trial, expected to be launched in the near future, may not be able to bring any change in the market dynamics as it will be competing against popular PDE5 inhibitors available in the market. New entrants are also likely to face stiff competition due to market erosion by generics after 2011. Therefore, no change in market dynamics is predicted in this market.
Erectile Dysfunction Market is Set to Witness High market Competition
GlobalData found the current competition in the ED market to be strong as the market is governed mainly by three major branded drugs that have comparable safety and efficacy profiles. Besides, most of the revenue for this market is generated by these three PDE5 inhibitors including Viagra, Cialis and Levitra. The PDE5 inhibitors are expected to remain dominant in the market as no novel drugs are in the pipeline. Also, the most promising among the pipeline drugs belongs to me-too class of drug, a PDE5 inhibitor. The ED market is set to witness intensified competition after 2011 due to patent expiry of Viagra in 2012. Due to the absence of novel drugs following patent expiry, the ED market is expected to head towards market share competition and generic erosion. There are also significant numbers of ED patents not responding to currently available treatment. Therefore market is long due for novel therapy but research companies have failed to provide any major drugs. Two major drugs received US Food and Drug Administration (FDA) approval in 2003 and since then no major drug has been launched.
About GlobalData
GlobalData is an industry analysis specialist company providing business information products and services.
Our highly qualified team of Analysts, Researchers, and Solution Consultants use proprietary data sources and various tools and techniques to gather, analyze and represent the latest and the most reliable information essential for businesses to sustain a competitive edge.