Chronic Kidney Disease - Drug Pipeline Analysis and Market Forecasts to 2016
15 Mar 2010 • by Natalie Aster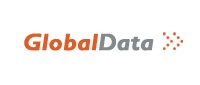 GlobalData, the industry analysis specialist, has released its latest research, "
Chronic Kidney Disease – Drug Pipeline Analysis and Market Forecasts to 2016
" which provides key data, information and analysis on the chronic kidney disease market. The report provides a comprehensive overview of the annualized market data from 2001 to 2009, and forecasts forward seven years to 2016. The research also includes market characterization, opportunities, the unmet needs associated with chronic kidney disease, competitive assessment, product profiles of major marketed products and promising drugs in the pipeline, an overview on discontinued projects, implications for future market competition, and the key players of the chronic kidney disease market.
The Chronic Kidney Disease Therapeutics Market is Forecast to Show Moderate Growth Until 2016
GlobalData's analysis suggests that the global chronic kidney disease (CKD) market was worth $13.3 billion in 2009. It is forecast to grow at a compound annual growth rate (CAGR) of 5.9% for the next seven years to reach $19.8 billion by 2016. The market is expected to be driven by increases in prevalence and the treatment seeking population and in part due to the introduction of Feraheme to treat anemia related to CKD. The global market revenues are expected to be boosted by the introduction of new therapies which are currently in regulatory filing stage and those in the later stages of development. These drugs include antioxidant inflammatory modulators, phosphate binders with improved safety and efficacy, hypoxia-inducible factor (HIF) prolyl hydroxylase (PH) inhibitors and iron replacement therapies.
Competition Among Marketed Products is Weak in the Chronic Kidney Disease Market
GlobalData analyzed the current competitive landscape for CKD drugs and found the competition to be weak. There are more than 12 marketed products for the treatment of CKD, including angiotensin II receptor blockers, angiotensin converting enzyme (ACE) inhibitors, phosphate binders, erythropoietin (EPO) and iron replacement products. Although these products are moderately effective in controlling the progression of CKD, the serious adverse effects of these products has resulted in the discontinuation of therapies amongst patients. The market is in need of a first-in-class product which is efficient in slowing down the progression of CKD.
Poor Safety Profiles of Existing Therapies Creates Unmet Needs That Attracts Investment in Pipeline
GlobalData has found that the global CKD market is highly lucrative where a substantial amount unmet need to be satisfied with respect to the safety of medications. Serious adverse events associated with lanthanum carbonate, sevelamer carbonate and other phosphate binders create a need for products with better safety profiles and higher efficacy. In addition, the dosing regimen of the products is highly prohibitive for patients to remain on long-term treatment. As a result of discontinuation, only half of the patients meet the hyperphosphatemia treatment guidelines required for slowing down disease progression.
Strong Clinical Pipeline with Several First-in-Class Molecules
GlobalData analyzed the CKD pipeline and found it to be strong. The pipeline for CKD consists of more than 130 molecules currently in development for the treatment of the diseases and conditions associated with CKD. Approximately 50% of the CKD pipeline is accounted for by first-in-class molecules. In Phase III alone, there are 25 first-in-class molecules, including a DPP-IV inhibitor, FKBP12 antagonist, IMPDH inhibitor and endothelin antagonist. These products are expected to offer better safety and efficacy profiles. A strong clinical pipeline coupled with targeting unmet needs in safety and dosing in the CKD market is expected to help the market grow in the future.
About GlobalData
GlobalData is an industry analysis specialist company providing business information products and services.
Our highly qualified team of Analysts, Researchers, and Solution Consultants use proprietary data sources and various tools and techniques to gather, analyze and represent the latest and the most reliable information essential for businesses to sustain a competitive edge.