China Health Food Market to Grow Due to Changing Consumer Perception, Finds Netscribes
26 Feb 2010 • by Natalie Aster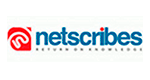 Netscribes (India) Pvt. Ltd., launches Health Food Market in China 2010 report covering one of the major markets in China with strong potential. This report is a part of Netscribes' Healthcare Industry Series.
Mumbai, India – Netscribes (India) Pvt. Ltd., a knowledge consulting solutions company, announces the launch of its Health Food Market in China 2010 report covering an industry which is expected to witness strong growth. China is a major developing market for health food products. The market is expected to grow steadily due to the increasing health awareness among consumers and a shift from traditional foods to health foods. Technological advancements and the demographic will lead to major investments in China's health food market.
The report begins with an introduction to the global health food and includes figures for the market size and growth and the various products launched by leading global players. Global health food market is led by the United Stated of America while the Asian market is dominated by Japan. Major segments in the market have been discussed and include classification and health benefits of various products. An overview of China's health food market has been provided including data for the market size and growth.
The characteristics of the market have been analyzed and include – changing preferences due to rapid economic growth, rising health awareness, growing demand due to a large and ageing population, increased healthcare costs, advances in food science and technology, developing retail sector to heighten distribution and low penetration due to high cost of health food. The government regulations and initiatives have been highlighted and include the registration procedure for products in the health food market, the Food Safety Law and international partnerships.
Competition section profiles the major domestic and foreign players in the market. The section contains a snapshot of the corporations' financial performance and business highlights, providing an insight into the existing competitive scenario.