China shipbuilding market to grow steadily due to rise in international trade, finds Netscribes
01 Feb 2010 • by Natalie Aster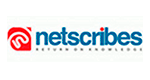 Netscribes (India) Pvt. Ltd., launches Shipbuilding Industry in China 2010 report covering one of the largest industries in China with strong potential. This report is a part of Netscribes' Manufacturing Industry Series.
Netscribes (India) Pvt. Ltd., a knowledge consulting solutions company, announces the launch of its
Shipbuilding Industry in China 2010
report covering an industry which has been globally competitive. China is the second largest player in the global shipbuilding industry, led by South Korea. Major government initiatives have been implemented towards cushioning the market from the recession. It has been estimated that China will be the market leader by 2015.
The report begins with an introduction to the global shipbuilding market which includes current and expected growth in installed capacity and the share of backlog for major countries in this space. An overview of China's shipbuilding market has been provided including current and estimated figures for installed capacity, its global share in vessel production and existing segmentation in sales.
The characteristics of the market have been analyzed and include – growing trade levels, growth in LNG transport vessels, global economic downturn affecting demand, overcapacity in the shipping market and price of steel impacting the market. The major government programmes and investments towards the development of the industry have been discussed including the adjustment and revitalization plan of Chinese shipping industry, financial assistance to restructure the industry, tax relief and other initiatives.
Competition section profiles the major players in the market. The section contains a snapshot of the corporations' financial performance and business highlights, providing an insight into the existing competitive scenario.
About Netscribes (India) Pvt. Ltd.
Netscribes is a pioneering knowledge consulting and solutions firm with clientele across the globe. The company's expertise spans areas of investment & business research, business & corporate intelligence, publishing services and customized knowledge database creation. At its core lies a true value proposition that draws upon a vast knowledge base.