Radio cabs market in India is growing at 100% annual rate", according to Netscribes' report
18 Nov 2009 • by Natalie Aster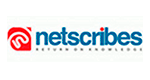 Netscribes (India) Pvt. Ltd. launches its Radio Cabs market - India report covering the market dynamics, business model and government regulations related to radio cabs in India. This report is a special feature from Netscribes.
Mumbai, India – November 18, 2009 – Netscribes (India) Pvt. Ltd., a knowledge consulting solutions company, announces the launch of its report – Radio Cabs market in India. Radio cabs market is growing at a fast pace with operators expanding their operations in all metros and tier-II cities. The market is expected to double each year for the next two years. The business leverages technology in bringing convenience to customer's travel needs within a city. Some state governments are coming up with various initiatives to promote growth in the radio cabs market.
The report provides a snapshot of the radio cabs market in India, including the current market size & growth estimates, demand-supply gap and penetration of radio cabs across India. The report also covers the business model covering the cost and revenue structure of radio cabs. Trends and characteristics in the radio cabs market are provided in a separate section. Competition section covers the market share of major players both in terms of value and volume. Profiles of the major players and key developments in the industry are provided in the end.