Japan Catches 15% of World Fish but is included in "Major Three" Preserved Fish Importers
27 Jan 2009 • by Natalie Aster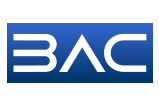 Japan is surrounded by the waters on all sides. No wonder the country is one of the worlds leading fish manufacturer. Japanese fish catch accounts to nearly 15% to global. But at the same time Japan remains major importer of fish products. Like this, in 2007 it imported 220K mt of preserved fish and caviar apart to 17.3K mt exported. Japanese import volume makes 8% of world preserved fish and caviar turnover, third after American and British ones. In fact, preserved fish and caviar imported by Japan is high-priced.
Major suppliers of preserved fish and caviar on the global market are China and Thailand, delivering 40% at halves. World trade turnover of preserved fish and caviar in 2007 accounted to 3 MIO tones.
More detailed outlook of global preserved Fish and Caviar trade is provided in the report "Trends and Prospects of International Trade in Prepared or Preserved Fish and Caviar", published by MarketPublishers.
For more information on the report please follow marketpublishers.com/report/consumers_goods/food_beverage/trends_n_prospects_4_world_trade_in_prepared_or_preserved_fish_caviar.html