Review Of UK Domestic Furniture Industry
27 Jun 2008 • by Natalie Aster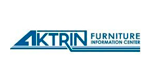 The AKTRIN Furniture Information Center, in collaboration with Business & Research Associates have released the 2007 edition of the Review of the UK Domestic Furniture Market. This new study presents some interesting findings and conclusions.

2005 proved to be a poor year for the UK residential furniture industry, with sales declining by 4% and several major companies going into liquidation. The following two years saw some improvements with sales reaching £4950m and £5010m respectively. However, new clouds are at the horizon and sales for 2008 are predicted to decline to a level of about £5005m before rebounding again next year.

Few manufacturers improved sales in 2006 or 2007 and margins were again under pressure. The main furniture manufacturing groups are Galiform plc, Nobia Holdings UK Ltd., and Silentnight Holdings Ltd.

Contrary to the manufacturers, the major retailers such as IKEA, DFS, Argos and John Lewis improved their positions in the market. To some extent they had been helped by the previous demise of competitors such as Uno, World of Leather, Kingsway, Landmark and more recently Courts, Allders, Furnitureland, and Durham Express.

Sales of all product groups have grown in absolute terms in the period from 2006 to 2007, with kitchen furniture showing most growth and bedroom furniture showing the least. Sales of home office furniture have grown significantly in recent years, albeit from a small base. Sales of upholstered furniture are expected to reach £1640m in 2008, representing 33% of total market sales. Sales of kitchen furniture are forecast to reach £1130m in 2008, accounting for 23% of the market.

In regards to domestic furniture (other than kitchen and upholstered furniture), multiple furnishing outlets currently account for around 40% of total sales in value terms, whilst independent outlets account for around 21%.

As far as kitchen furniture is concerned, specialist kitchen furniture outlets are the main distributors with 39% of the market in value terms; within that sector independents account for 32% of the market, whilst multiples account for 7%. Builders' and plumbers' merchants account for around 15% of the market in value terms, but a much larger share in volume termsThe Howden group is the largest distributor.

Multiple furnishing stores remain the major outlets for upholstered furniture with 48% of total sales, compared with independent outlets with 17% of the total market. Within the multiple furnishing stores category specialist upholstery outlets account for around 26% of total sales.

Foreign suppliers have continued to increase their share of the UK market. It is estimated that imports of domestic furniture reached £1682.7m in 2006. Imports currently account for 34% of the total market. The penetration rate for imports varies considerably between different product groups, reaching 54% for dining and living room furniture and for bedroom furniture, but only 10% for kitchen furniture. Imports from outside the EEC account for well over 50% of total imports.