Thermedics™ Polymer Products Introduces Annealed Tubing at MD&M East
29 May 2008 • by Natalie Aster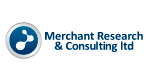 CLEVELAND, OH -- The Lubrizol Corporation , announces that its Thermedics™ Polymer Products line will introduce the additional service of annealed tubing at the MD&M East tradeshow in New York City - Booth 1542.
The annealing option is a custom service offered on the entire Thermedics medical tubing portfolio. This option could alleviate a costly and inefficient manufacturing step and provide a more dimensionally stable product with enhanced mechanical properties. Thermedics is one of just a few brands that offer this option on its many different grades of medical tubing.
Thermedics Polymer Products offers a broad range of custom medical-grade resins and tubing that include: Carbothane®, Tecoflex®, Tecothane®, Tecoplast®, and Tecophilic® TPUs.
"Conforming to specifications of Good Manufacturing Practices, all of the Thermedics medical tubing is produced on a custom order basis to ensure exact dimensions and configurations as specified by our customers," says Elliott Pritikin, Thermedics medical global sales and marketing manager.
About The Lubrizol Corporation
The Lubrizol Corporation is an innovative specialty chemical company that produces and supplies technologies that improve the quality and performance of our customers' products in the global transportation, industrial and consumer markets. These technologies include lubricant additives for engine oils, other transportation-related fluids and industrial lubricants, as well as fuel additives for gasoline and diesel fuel. In addition, Lubrizol makes ingredients and additives for personal care products and pharmaceuticals; specialty materials, including plastics technology and performance coatings in the form of specialty resins and additives. Lubrizol's industry-leading technologies in additives, ingredients and compounds enhance the quality, performance and value of customers' products, while reducing their environmental impact.
With headquarters in Wickliffe, Ohio, The Lubrizol Corporation owns and operates manufacturing facilities in 19 countries, as well as sales and technical offices around the world. Founded in 1928, Lubrizol has approximately 6,900 employees worldwide. Revenues for 2007 were $4.5 billion.
Source: Lubrizol Corporation