Information and Communication Technology Market
12 Jul 2022 • by Natalie Aster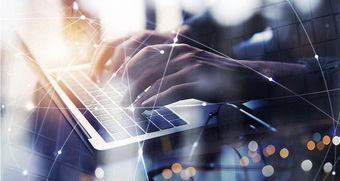 Technological up-gradation and innovation in the Telecom & IT market has accelerated dramatically and it now encompasses a more diverse universe of players than ever before. In the current market environment to cope with competition, incumbent Telcos are undergoing sea change internally and externally by forces such as regulatory changes, changing trends in consumer demand, digital content and newer technologies. This transformation requires large investments in next-gen services deployment and also a primary shift in the Telco approach and business model.
Today, Telecom & IT market includes software, hardware, internet, telephony and content, application and support service provided by entities ranging from corporate top notch to startup entrepreneurs to individual developers and open-source networks. The relevant content & applications are integral parts of the value proposition. Every company in the Telecom and IT industry is looking for unmet markets, with newer products, with improved feature. Simultaneously, we see social data explosion being the number one concern of CIOs and CMOs worldwide. Social conversation and networking are giving marketers a continuous stream of inbound data, but marketers need sophisticated investigative and analytical capabilities to classify, examine and generate patterns from all the digital redundancy. Enterprises and product teams have to not just analysis market requirements but continuously track competitors for better awareness of the market.
Telecom & IT group at MarketsandMarkets conducts extensive market studies and delivers syndicated reports and undertakes consulting assignments for the dynamic ICT markets and industry needs. Our major focus areas are mobile & wireless technologies, communication services, telco operations, infrastructure, information and network security, high-tech, enterprise and consumer IT. Telecom & IT analysts also focus on analyzing emerging trends such as customer intelligence, social data, transformations, smart markets, convergence, mobile apps, Green IT and mobility. Our report expertise includes assessing new market opportunities & market sizing, identifying and evaluating complex global value chains (including key drivers, restraints and winning strategies).
We have also expertise in raw material tracking and analysis, cost, price trends & forecasting. We have a dedicated team for analyzing company profiles and competitive landscape on an on-going basis. All our reports cover major geographies like North America, Europe, Asia Pacific (includes Japan) and emerging economies in Asia and Latin America. With a wide range of ICT industry reports and expertise in tracking & analyzing the industry activities on regular basis, our research and analysis team makes comprehensive reports independently and also in collaboration with subject matter experts. We have access to industry recognized secondary databases which helps us to give accurate and authentic information about key industry trends. Our reports capture in-depth strategic insights on crucial topics which helps our clients make their informed decisions.
The new publications:
Supply Chain Management (SCM) Market by Component (Hardware (Barcode and Barcode Scanners, and RFID Tags and Readers), Software, and Services), Deployment Mode (Cloud and On-premises), Organization Size, Vertical and Region - Global Forecast to 2027
The global Supply Chain Management (SCM) market size is projected to grow from USD 28.9 billion in 2022 to USD 45.2 billion by 2027, at a Compound Annual Growth Rate (CAGR) of 9.4% during the forecast period. The major factors driving the market include the demand for greater visibility and transparency in supply chain data and processes, high growth in retail and eCommerce. Moreover, advances in technologies are making evolution to the supply chain industry and integration of AI capabilities with SCM offerings would provide lucrative opportunities for SCM vendors.
COVID 19 Impact:
The enterprises in the US plan to shake up their supply chain strategies to become more resilient, collaborative, and networked with customers, suppliers, and other stakeholders. To do that, they will increase investment in supply chain technologies like AI and robotic process automation while retraining workers.
The US-China trade war and the supply and demand shocks brought on by the Covid-19 crisis are forcing manufacturers everywhere to reassess their supply chains. For the foreseeable future, they will face pressure to increase domestic production, grow employment in their home countries, reduce their dependence on risky sources, and rethink strategies of lean inventories and just-in-time replenishment, which can be crippling when material shortages arise.
Extended Detection and Response Market by Component (Solutions and Services), Deployment Mode (Cloud and On-premises), Organization Size (SMEs and Large Enterprises), Vertical (BFSI, Government, Retail and eCommerce) and Region - Global Forecast to 2027
The Extended Detection and Response (XDR) market size is projected to grow from USD 985 million in 2022 to USD 2,358 million by 2027, at a Compound Annual Growth Rate (CAGR) of 19.1% during the forecast period. The growing scale of cyberattacks has heightened the need for XDR solutions. Organizations are seeking out for solutions that offer better visibility into the cyber threat landscape. Organizations are considering XDR solutions as they aren't satisfied with security outcomes from SIEM, or legacy EDR, or even MSSPs. XDR growth rate is primarily attributed to the detection of security threats not just on endpoints but also in the cloud, on mobile devices, and across user identities. Capabilities offered by XDR such as advanced analytics (AI and ML) to detect and identify complex attacks hold huge potential for the market to grow in future.
This research study outlines the market potential, market dynamics, and key and innovative vendors in XDR market include Trend Micro (Japan), Microsoft (US), Bitdefender (Romania), Palo Alto Networks (US), CrowdStrike (US), SentinelOne (US), IBM (US), Trellix (US), Secureworks (US), Cisco (US), Sophos (UK), Broadcom (US), Cybereason (US), Elastic (US), Fortinet (US), AT&T (US), eSentire (Canada), Qualys (US), Blueshift (US), Rapid7 (US), Exabeam (US), Cynet (US), LMNTRIX (US), Hunters (Israel), and Confluera (US).
Enterprise Performance Management Market by Component, Application (Enterprise Planning & Budgeting, Reporting & Compliance), Business Function, Deployment Type, Organization Size, Vertical and Region - Global Forecast to 2027
The global Enterprise Performance Management (EPM) Market size is expected to grow at a Compound Annual Growth Rate (CAGR) of 7.0% during the forecast period, to reach USD 8.3 billion by 2027 from USD 6.0 billion in 2022. The market is expected to grow on account of EPM solutions' benefits, such as operational cost reduction, business process optimization, and adherence with security and regulatory compliance. This results in the improved operational efficiency and increased profitability. Further, the rising demand for EPM solutions from verticals, such as manufacturing, BFSI, retail, and consumer goods, is boosting the market growth significantly across the developing countries.
COVID 19 Impact:
The need to maintain employees' safety during COVID-19 has forced many organizations to change their rules, regulations, compliance and policies. The major cause of the business disruption was the inability in the mobility of the workforce and coordination with HR unlike earlier. The restriction imposed by central and state governments to travel and cross borders are the causes for the same. Social distancing has forced enterprises to change their current ways of functioning and reconsider operational choices in order to maintain operational efficiency. Governments across are working closely with Cloud providers to fight the effect of COVID-19 pandemic.