Markets and Markets Spotlight: Chemicals and Materials Market
17 May 2022 • by Natalie Aster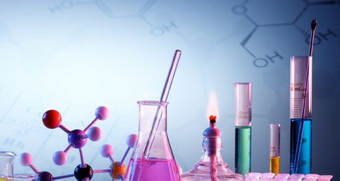 Chemical industry is one of the oldest industries within manufacturing. It not only plays a crucial role in meeting the day to day needs of the common man, but also contributes significantly towards industrial and economic growth of a nation. The global chemical industry, estimated at U.S. $2.4 trillion, is one of the fastest growing sectors of the manufacturing industry. It also shipped 3.4 billion dollars worth of chemicals globally across regions in 2009. The global chemical industry has seen a significant structural change in the last few years–Shift of manufacturing locations to Asian countries, new emerging growth markets, new technology as well as the all-encompassing impact of the global economic crisis coupled with rising raw material costs. During the last two years, the commodity/bulk and the specialty chemicals segments have undergone sharp declines in demand and margin as a result of the global economic crisis. It is expected that chemical demand is expected to be back in developed markets though less significant than Asian demand. All the chemical majors expect higher sales growth of their chemical products would be coming from emerging markets such as China, India, Brazil and Korea. The Middle East has also seen a lot of investments, M&As, attracting new capacity, given its significant potential advantage in low cost hydrocarbon feed stocks mainly supported by near access to Crude oil. This is primarily due to higher GDP growth rates attributed to economic growth and new application development areas in these regions. The global chemical industry will retain a strict focus on managing cash flow, controlling operating rates as well as securing raw materials globally. Key challenges remain regulations and carbon emissions policies which are pushing companies towards greener products and do away from petro chemical based feed stocks.
MarketsandMarkets have scheduled syndicated reports as per industry needs and some of report focus areas are petrochemicals, specialty chemicals, agro- chemicals, renewable chemicals, Traditional and biodegradable plastics ,resins, paints & coatings ,water treatment chemicals and a host of other related chemical categories. Chemical analysts also focuses on analyzing trends in the related downstream markets and evaluating the impact that these trends will have on the use of chemicals. We have displayed our expertise by partnering with Fortune 500 clients to provide tailor-made consulting projects within client's product portfolio.
Our report expertise includes assessing new market opportunities & market sizing, identifying and evaluating complex global value chains (including key drivers, restraints and winning strategies). We have also expertise in raw material tracking and analysis, cost, price trends & forecasting. There is a dedicated team for company profiles and competitive landscape on an on-going basis. All our reports cover major geographies like North America, Europe, Asia Pacific (includes Japan) and emerging economies in Asia and Latin America. With wide range of chemical industry reports and expertise in tracking & analyzing the industry activities on regular basis, our research team makes comprehensive reports on its own and also in collaboration with subject matter experts. We have access to industry recognized secondary databases which helps us to give accurate and authentic information about key chemical industry trends. The report captures in-depth strategic insights on crucial topics which helps our clients make their informed decisions.
The new publications:
Piperidine Market by Type (99% Purity and 98% Purity), End Use Industry (Pharmaceutical, Agrochemicals, Rubber, and Others), Region (Asia Pacific, Europe, North America, Middle East & Africa and South America) - Global Forecast to 2027
The market size for global piperidine market is projected to grow from USD 64 million in 2022 to USD 86 million by 2027, at a CAGR of 5.9% from 2022 to 2027. Piperidine is widely used in crop protection, as active pharmaceutical ingredient (API) in drug manufacturing, as a solvent in organic synthesis Increasing demand for piperidine in pharmaceutical and agrochemicals end-use industries is likely to support the growth of the market during the forecast period.
COVID-19 Impact on the market
In 2020, the piperidine market was positively impacted by the COVID-19 pandemic due to the high demand in pharmaceutical drug manufacturing. However, demand of piperidine from end-use industries such as agrochemicals, rubber and others was impacted due to unavailability of labor, transportation barriers and lack of inventory. The market started recovering from year 2021.
Key Market Players
The piperidine market is dominated by a few globally established players, such as Jubilant Ingrevia Limited (India), Vertellus (US), KOEI Chemical Co. Ltd. (Japan), and BASF (Germany).
PET Foam Market by Raw Material (Virgin PET and Recycled PET), Grade (Low-density and High-density), Application (Wind Energy, Transportation, Marine, Building & Construction, Packaging) and Region - Global Forecast to 2027
The PET foam market is projected to grow from USD 361 million in 2022 to USD 503 million by 2027, at a CAGR of 6.9% from 2022 to 2027. The PET foam performs efficiently for several applications, which in turn, has contributed significantly to the growth this market over the last five years.
COVID-19 Impact on the Market
The pandemic is estimated to have an adverse impact on various factors of the value chain of PET foam market, which is expected to reflect during the forecast period, especially in the year 2020.
Key Market Players
Armacell International SA (Luxembourg), 3A Composites (Switzerland), Gurit Holding (Switzerland), DIAB Group (Sweden), Changzhou Tiansheng New Materials Co. Ltd (China), Sekisui Plastics (Japan), Petro Polymer Shargh (Iran), and Carbon-Core Corp. (US) are some of the key players operating in the PET foam market.
EPDM Market by application (Automotive, Building & Construction, Plastic Modification, Tires & Tubes, Wires & Cables and Lubricant Additives), Manufacturing Process, Region (North America, Europe, APAC, MEA, and South America) - Global Forecast to 2027
The global EPDM market is projected to grow from USD 3.6 Billion in 2022 to USD 4.8 Billion by 2027, at a CAGR of 5.9% during the forecast period. Increasing usage of EPDM in automotive and construction & Buildings are driving the demand for EPDM during the forecast period. Growth potential in emerging economies in Asia pacific region offers opportunities for EPDM market.
COVID-19 impact on market
In 2020, the EPDM market grew by more than 20% in terms of volume, compared to 2020, due fast recovery of end use industries. The supply chain was disrupted and declined in end-use industries impacted the EPDM market in 2020, amid pandemic. The end-use industries like automotive also showed steady recovery in production by post pandemic. In 2021-2022 with global economy returning to normal, increased vaccination and reopening of businesses, the demand expects to increase during the forecast period.
Key Market Players
Global EPDM manufacturers such as ARLANXEO (Netherlands), DOW Inc. (US), Exxon Mobil Corporation (US), JSR Corporation (Kumho Polychem Co. Ltd.) (South Korea), PetroChina Company Limited (China), Versalis S.p. A.(Italy), SK Global Chemical Co., Ltd. (South Korea), Sumitomo Chemical Co., Ltd. (Japan), and Mitsui Chemicals, Inc. (Japan and others have their business operation in the region.