New publications: Aerospace & Defense Market
12 Apr 2022 • by Natalie Aster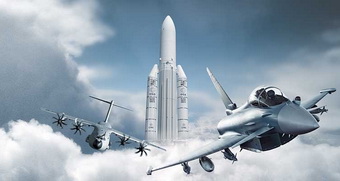 Commercial aviation has weathered many downturns in the past, yet the recovery has followed quickly and the industry has been reliably returned to its long-term growth rate of approximately 5 percent per year. Despite uncertainties, 2011 passenger traffic rose to about 6 percent above 2010 levels. It can be expected that this trend would continue over the next 20 years, with world passenger traffic growing by approximately 5 percent annually.
Also, expansion of emerging-market economies will foster a growing need for efficient transport of goods. It can be estimated that air cargo will grow approximately 5 percent annually through 2031. Boeing has projected a long-term demand for 34,000 new airplanes over the next 20 years, valued at around $4 trillion. These new airplanes will replace older, less efficient airplanes, benefiting airlines and passengers and stimulate growth in emerging markets and innovation in airline business models. Approximately 23,240 airplanes (68 percent of new deliveries) will be single-aisle airplanes, reflecting growth in emerging markets, such as China, and the continued expansion of low-cost carriers throughout the world. The twin-aisle segment will also increase, from a 19 percent share of today's fleet to a 23 percent share in 2031. The 7,950 new twin-aisle airplanes will allow airlines to continue expansion into more international markets.
According to Airbus forecast, Latin American airline traffic will grow by more than 6% per year in the next 20 years, the second highest growth rate in the world after the Middle East and ahead of Asia Pacific. Overall, the region's traffic is expected to triple in the next 20 years. In India 2012 marked a decade of full-fledged entry of the private sector in defense production with 100% equity and 26% foreign direct investment.
The new publications:
Special Mission Aircraft Market by Platform (Military Aviation, Commercial Aviation, UAV), Application (ISR, Command and Control, Combat Support, Air-Launch/Rocket Launch), Payload Type, End-User, Point of Sale and Region - Global Forecast to 2027
The special mission aircraft market is projected to grow from USD 15.9 billion in 2022 to USD 19.9 billion by 2027, at a CAGR of 4.6%. By utilizing advanced onboard equipment or a specialized trait, special mission aircraft are specifically designed or developed to perform a certain mission. Air, naval, and ground forces engaged in combat and non-combat activities against the enemy deploy special mission aircraft to support and increase their effectiveness.
Commercial aviation, military aviation, and unmanned aerial vehicles (UAV) are all part of the special mission aircraft sector. The report covers how special mission aircraft are used in commercial and military applications like ISR, combat support, command and control.
The study categorizes the special mission aircraft market based on Platform, Application, Component, End-User, Point of Sale, and Region. 
Unmanned Ground Vehicles Market by Mobility, Application (Military, Commercial, Law Enforcement, Federal Law Enforcement), Mode of Operation, Size, System, and Region (North America, Europe, APAC, Middle East and Rest of the World) - Forecast to 2027
The Unmanned ground vehicles market is estimated to be USD 2.7 billion in 2022 and is projected to reach USD 3.6 billion by 2027, at a CAGR of 5.7% from 2022 to 2027. The market is driven by factors such as innovations in Unmanned ground vehicles used in navigation and communication satellites across the world.
COVID-19 has disturbed supply chains of several products and services in several industries. The impact of COVID-19 on the supply chain of unmanned systems was no different. As several countries in the world reduced their defense budgets, it badly impacted the research & development (r&d), contracts and hence production og UGVs. The pandemic has also disturbed the trading of those systems, affected the development of unmanned ground vehicles.
Major players in the Unmanned ground vehicles market include BAE Systems (UK), QinetiQ (UK), Rheinmetall AG (Germany), Teledyne FLIR (US), General Dynamics (US), ECA Group (France), and Lockheed Martin (US). The report covers various industry trends and new technological innovations in the Unmanned ground vehicles market for the period, 2018-2027.
Robotics and Automation Actuators Market by Actuation (Electric, Pneumatic, Hydraulic), Application (Process Automation, Robotics), Type, Vertical (Automotive, Electronics, Healthcare), Design Characteristics & Region - Global Forecast to 2027
The robotics and automation actuators market is estimated to be valued from USD 18.7 billion in 2022 to USD 35.8 billion by 2027; at a CAGR of 13.9% during the forecast period. Industries across all the regions are expected to adopt robotics and automation actuators that have simple designs, are easy to operate, and are cost-effective.
Prominent companies providing Robotics and Automation Actuator Product and solutions private and small enterprises, distributors/suppliers/retailers, and end customers are key stakeholders in the Robotics and Automation Actuator market ecosystem. Investors, funders, academic researchers, distributors, service providers, and industries serve as major influencers in the market.
ABB (Switzerland), Rockwell Automation (US), Altra Industrial Motion (US). Moog (US), SMC (Japan), Curtis Wright (Exlar) (US), and MISUMI (Japan) are some of the leading players covered in the robotics and automation actuators market report. This research report categorizes the Robotics and automation actuators Market based on on type, vertical, application and actuation and region.