Automotive and Transportation Market
15 Feb 2022 • by Natalie Aster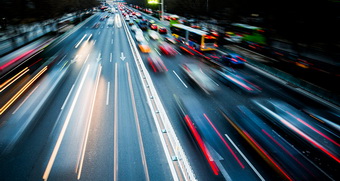 Go green at large as a major trend has been gaining more and more importance as a design concept for the automobile industry. The industry is at a point where the complexity, the cost of technology, market dimensions and market positioning are determining the consolidation of nature and science for sustainability. The percentage of semiconductors installed in modern cars is expected to increase for two prominent reasons: first, more and more functions with high semiconductor content are being installed in cars, involving safety, infotainment, comfort and engine control. The second main driver, for long term, is expected to be the development of electric cars. Smart electronics is expected to be the heart of the cars where semiconductors are will play a vital role in the field of energy electronics for controlling power.
This vertical offers businesses with an extensive pool of market data that serve as blueprints ranging from market sizes, revenue forecasts, value chain, market and product trends, price trends and regulations, competitive landscape, leading players, their key developments, strategy and profile. MarketsandMarkets offers a 360 degree in-dept analysis of the industry; allowing business to access insights for strategizing, planning and execution.
The new publications
Automotive Camera Market - Global Forecast to 2026
Automotive Diagnostic Scan Tools Market - Global Forecast to 2026
Electric Vehicle Charging Station Market by Application (Public, Private), Level of Charging, Charging Point Type, Infrastructure, Service Type, Installation, Electric Bus Charging, DC Fast Charging, IOT Connectivity and Region - Global Forecast to 2027
The global electric vehicle charging station market size is projected to grow from 2,354 thousand units in 2022 to 14,623 thousand units by 2027, at a CAGR of 44.1%. Factors such as rising sales of EVs around the world, along with the growing demand for zero emission transport will boost the demand for the electric vehicle charging station market. Developments in technologies like portable charging stations, bi-directional charging, smart charging with load management, usage based analytics and automated payment along with development of ultra-fast charging technology will create new opportunities for this market. The upcoming standardization (expected around 2025 with Tesla already providing ports for CCS, CHAdeMO already having GB/T ports as of December 2021) of charging ports and government regulations by the world's top economies has been increasing the speed of setup of electric vehicle charging stations.
COVID-19 Impact on the Market:
The COVID-19 pandemic had a moderate impact on the EV charging business in early 2020 due to lockdowns. Due to the growing demand for EVs and related markets during the pandemic owing to incentives from governments around the world, the demand for EV charging stations increased in 2021. Top charging station manufacturers and network operators expanded their number of private and public EV chargers around the world. Shell, for instance, had over 250,000 EV charging stations globally as of December 2021, a big increase from less than 50,000 in 2020. ABB also had over 400,000 EV charging stations as of December 2021, an increase of more than 100% compared to the previous year. All other charging station manufacturers and network providers have also increased their EV charging offerings. With the strong push from governments around the world to phase out ICE vehicles, this market was less impacted during the pandemic.
Stacker Crane Market by Type (Single-Column, Double-Column), Operation Type, End-Use Industry (Automotive, Consumer Goods, E-Commerce/Retail & Wholesale, Pharmaceuticals), Robotic Stacker Crane Market & Region - Forecast to 2027
The Stacker Crane Market size is projected to reach USD 1,442 million by 2027 from an estimated USD 976 million in 2021, at a CAGR of 6.7% from 2021 to 2027. The growth of the stacker crane market is influenced by factors such as rising complexities of products, rising need for smart logistics, good return on investment, better space utilization, and growing consumerism through online platforms. Therefore, the stacker crane market is expected to witness significant growth in the future.
COVID-19 Impact on the market:
The spread of COVID-19 is expected to increase the demand for shopping from e-commerce platforms, prompting retailers to invest in automation solutions to cater to the burgeoning demand. Companies endeavoring to protect themselves from supply chain disruptions in the future are also likely to deploy automation solutions. Consequently, the growth of the stacker crane market is driven by the increased demand for automated storage and retrieval solutions from the e-commerce, retail, healthcare, and food & beverages industries. However, the imposition of lockdowns in different countries has led to severe cash flow issues for market players. The semiconductor & electronics manufacturing curve has flattened as well but is stable. In addition, the size of the machinery industry is contracting but is expected to stabilize in the coming years. Furthermore, halting or slowing down production in manufacturing-based industries such as automotive, metals and heavy machinery, aviation, and semiconductor & electronics industries globally resulted in a decline in demand for stacker cranes in 2020. However, the market is expected to gain momentum due to the growing e-commerce and retail industries after 2020.
Farm Equipment Market by Tractor Power Output (<30, 31-70, 71-130, 131-250, >250HP), Tractor Drive Type, Autonomous Tractor, Electric Tractor (Hybrid, Electric), Farm Equipment (Combine, Baler, Sprayer), Implement, Rental & Region - Global Forecast to 2027
The global farm equipment market is projected to grow from USD 99.4 Billion in 2021 to USD 126.0 Billion by 2027, at a CAGR of 4.0% during the forecast period. The demand for farm mechanization is also observed to have increased in the recent past, which is expected to further pick momentum as the population is rising up. Asia-Pacific remains the key market for Farm Equipment, though the demand is also increasing in Europe, and North America.
COVID-19 Impact on the Market
Although COVID-19 has disrupted the whole supply chain, the agricultural industry seemed to have been impacted the least amongst all the industries. This was primarily due to the steps taken by the government to consider agricultural activities under essential services. The agricultural industry faced 4 major challenges amidst COVID-19—limited supply of farm equipment parts, drop in the first half of new tractor sales, shutdown of production facilities, and a decline in working capital. Despite the impact of COVID-19 on the farm equipment market, the market is expected to revive by the end of 2021.
The Association of Equipment Manufacturers (AEM) released the data last week showing that the total farm tractor sales in the US rose 0.3% in December 2021 compared to December 2020, while combine sales for the month saw a gain of 25.3%. Those gains contributed 10.3% to the total gain for tractors for 2021, and 24.7 % for combines. The farm equipment market is estimated to witness a slight downturn in 2020, owing to COVID-19 and the reluctance of farmers to purchase expensive high-powered farm equipment. However, the resumption of manufacturing facilities, opening of international borders, and government support to the agricultural industry are likely to restore momentum to a great extent by the end of 2020.
Governments across countries have taken several measures to tackle the pandemic and boost the growth of the agriculture sector. For instance, the US government announced a USD 19 billion relief program to farmers, including USD 16 billion in direct payments to producers. The government also announced that it would make monthly purchases of USD 100 million freshly produce, dairy, and meat products. The European Union approved new rural development measures. According to the European Commission, this new temporary measure would allow countries in the EU with remaining rural development funds to pay farmers and small agri-food businesses in 2020.