The European market for calcium-ammonium nitrate (CAN) will grow by 8-10% a year
08 Jan 2010 • by Natalie Aster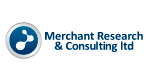 According to a British market-research consulting agency Merchant Research & Consulting Ltd., the European CAN market will demonstrate fast growth rate in the coming years.

CAN is one of the main forms of fertilizer use in Europe, since CAN accounts for over 25-26% of nitrogen application in that region. European countries account for 84.7% of globally produced CAN (EU-25 countries hold 77.5% share). The main CAN consumer in the region is Germany, which accounts for 42% of European consumption and 27.8% of global consumption. CAN is widely applied in BENELUX countries. Thus, Netherlands introduces 71.1% of nitrogen into the soil in the form of CAN. Other countries are distributed in the following way: Belgium/Luxembourg (67.3 %), Austria (66 %), Switzerland (54.5%).

The Western Europe's share of global import exceeds its share of world export. Western Europe may be viewed as a CAN net-importer, while Central Europe is a net exporter of this product. European CAN export is characterized by intra-regional distribution. When viewed as a whole, Europe has a positive trade balance in CAN trade.

Central Europe is a major CAN net-supplier to the world market. In 2006, its share of the total supply volume grew. Positive trade balance in relation to CAN is traditionally demonstrated by Central/Eastern Europe and West Asia, while other regions feature a negative trade balance.

Many experts stress that in the recent time a number of countries curtailed ammonium nitrate imports. Thus, China announced that it would terminate the import of ammonium nitrate and will switch to lime ammonium nitrate (AN is viewed as a dangerous explosive). China was recently joined by Philippines and Brazil. That may spur the transition from ammonium nitrate to CAN, Merchant Research & Consulting Ltd. experts say.

Calcium nitrate and CAN are rather new fertilizers for the CIS countries. However, the interest towards this type of fertilizers has significantly grown over the recent years, which is caused by the following reasons: (i) CAN is among the most valuable mineral fertilizers available on the global market; (ii) these products are of high demand; (iii) the products are exempt from regular antidumping actions (in contrast to AN); (iv) the products are export-oriented.

The market research report entitled "Ammonium-calcium Nitrate and Calcium Nitrate Market Research" also features the following information:
Analysis of the global CAN market;

Analysis of the regional CAN markets, including CIS countries;

The list of prospective CAN consumers;

Main CAN manufacturers;

Other subjects.