Global demand for phosphorous acid will grow by an average of 3% a year
09 Aug 2007 • by Natalie Aster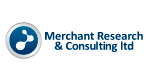 According to UK-based market research firm Merchant Research & Consulting Ltd. (UK), the rise in the demand for phosphorous acid, a main component for phosphorous fertilizers, will sustain by 2009 thanks to growing population and driving urge for more food products.

China, India and North America will provide much of phosphorous acid consumption growth. They will govern situation on the world phosphate market.

Since 2003, the phosphate consumption has been globally growing at an average of 2.6% per year. The demand will steadily grow by 3% a year to 31m mt/y by 2009.

Global phosphorous acid production is forecast to grow by 13% between 2005 and 2009. Global phosphorous acid supplies will rise by 14% to 40m mt/y between 2005 and 2009.

The USA is a major phosphate producer worldwide with 9 firms providing the feedstock.

The three major producing countries, i.e. the USA, China and Morocco, hold approximately two thirds of global phosphate production. Moroccan reserves account for around 50% of the world total, while the USA and China together stock around 20% of global resources.

Over the recent 3 years, Uzbekistan and Canada have entered the list of countries producing phosphate feedstock. Algeria, Jordan, Peru, Australia, Guinea-Bissau are putting new phosphate facilities on stream, though only Australia and Peru might be emerging as major players, experts say.

Ingrid Steen from Kemira Agro stressed that current annual global production of phosphate is around some 40 million tonnes of P2O5, derived from roughly 140 million tons of rock concentrate. Overall, mineral fertilizers account for approximately 80% of phosphates used worldwide with the balance divided between detergents (12%), animal feeds (5%) and speciality applications (3%), for example, food grade, metal treatment etc.

The "Phosphorous Acid Market Research" also features the following information:
Analysis of the global phosphate feedstock market;

International trade with phosphorous acid;

Phosphorous acid market in the CIS;

Prospective consumers of phosphorous acid in Russia and other CIS countries;

Phosphate feedstock resources in the 21st century;

To name only a few subjects.


Marina Kulikova

Neither these materials nor any part of them may be quoted, reprinted, transmitted or reproduced in any form or by any means, without providing reference to "Market Publishers Ltd" and indicating the link to http://www.MarketPublishers.com.
© http://www.MarketPublishers.com 2007.