The volume of the Russian epoxy resins market will grow by 2-3% a year
09 Aug 2007 • by Natalie Aster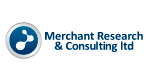 By 2010, annual epoxy resin production growth rate will stay at 4%, according to Pardos Marketing. Annual consumption will grow at a dizzy 7-8 %.

Russia demonstrated the increased interest towards epoxy resins some time ago. This was governed by the general economic trends and the growth in some epoxy-consuming sectors, including paint and varnish industry (it accounts for 30% of epoxy resins use). However, later epoxy resin production dropped a little. The main reasons were as follows: (a) slowdown in the paint and varnish industry, which is a major consumer of epoxy resins; (b) the increase in the competition with foreign producers. Newcomers to the epoxy resin market are devoid of large production facilities. Thus, their operation hardly affects the quantitative statistical data on epoxy resins market.

The situation on the second-largest epoxy resins consuming sector – production of sealants, compounds for self-leveling floors, and other products used in construction – seems more favourable. This sector features new companies dealing with epoxy resins. Moreover, construction is booming in Russia.

The volume of epoxy resins market currently grows by 2-3% a year. The higher growth rates are possible if certain changes occur in the paint and varnish industry which should overcome the competition with foreign products.

Epoxy resins are rather new type of polymer materials which grossly affect many industries and sectors, like construction, repair and finishing activities, furniture business, electronics, etc. Epoxy resins are among 11 types of most widely used plastics, despite their very modest share of total synthetic resin production volume (0.9-1%). Epoxy resins demonstrate the combination of chemical stability, resistance to hostile environments and superior exploitation properties.

The small volumes of epoxy resin output is determined by the fact that, apart from relative complexity of technological production, the development of their manufacture has chosen the way of specialization. According to American experts, epoxy resins, currently undergo such a developmental stage when new special grades with advanced properties appear on the basis of previously existing types. This trend of epoxy resin market development will strengthen in the future.

The "Epoxy Resins Market Research" also features the following information:
Epoxy resin market state;

Prospective consumers of epoxy resins;

Traders with epoxy resins;

To name only a few subjects.


Marina Kulikova

Neither these materials nor any part of them may be quoted, reprinted, transmitted or reproduced in any form or by any means, without providing reference to "Market Publishers Ltd" and indicating the link to http://www.MarketPublishers.com.
© http://www.MarketPublishers.com 2007.