Discounted In-Demand China Healthcare Market Reports Collection by AMID Co Now Available at MarketPublishers.com
16 Jan 2013 • by Natalie Aster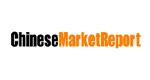 Asia Market Info & Dev Co announced today to publish collections of reports on China healthcare, pharmaceutical and medical industries with special promotional price. These publications are intended to help international marketers to push their product sales and market development in the fast-growing Chinese markets.
Asia Market Information & Development Co. is the largest source for up-to-date market information and research on the fastest-growing Chinese markets in the world. We have published over 1,000 market reports on China. Our market research reports provide hard-to-find market data and in-depth analyses. If you want to expand your business or sell your products in China, our research reports provide the insights and projections into Chinese markets necessary for you to do so.
Today, China imports 2 trillion US dollars worth of goods and products each year. The Chinese currency continues to appreciate against US dollars and other world major currencies. The Chinese healthcare industry is on the fastest-growing sectors in China, growing at double digit rate each year. Tremendous fast-growing market for imports and business opportunities for the pharmaceutical manufacturers around the world. Are you ready to sell in the world largest market? Our special collection publications are as follows.
TITLE
PRICE
(in US$)
PUB
DATE
Biotechnology Market Research (China)
$2,000.00
10/1/2012
Medical Plastics Market Research (China)
$2,000.00
9/1/2011
Pharmaceutical Packaging Market Research (China)
$2,000.00
6/1/2012
Pharmaceuticals Market Research (China)
$2,000.00
7/1/2010
OTC Drugs Market Research (China)
$2,000.00
7/1/2010
Vaccines Market Research (China)
$2,000.00
10/1/2012
Vitamins and Supplements Market Research (China)
$2,000.00
7/1/2010
Chinese Markets for Disposable Medical Supplies

$2,000.00
1/1/2012
Chinese Markets for Medical Equipment

$2,000.00
3/1/2012
Cancer Treatment Drugs Market Research (China)
$2,000.00
10/1/2012
Chinese Markets for Cardiovascular Drugs
$2,000.00
9/1/2012
Chinese Markets for Health Care
$2,000.00
10/1/2012
Chinese Markets for Oral Care Products
$2,000.00
10/1/2012
Drug Delivery Systems Market Research (China)
$2,000.00
11/1/2012
Chinese Markets for Dental Equipment and Supplies
$2,000.00
11/1/2012
Chinese Markets for Weight Loss Diet Products
$2,000.00
11/1/2012
Chinese Markets for Eye Care Products
$2,000.00
11/1/2012
HIV Treatment Drugs Market Research (China)
$2,000.00
11/1/2012
Antibiotics Market Research (China)
$2,000.00
4/1/2009
Allergy Drugs Market Research (China)
$2,000.00
9/1/2012
Alzheimer Disease Drugs Market Research (China)
$2,000.00
4/1/2009
Arthritis Treatment Drugs Market Research (China)
$2,000.00
9/1/2012
Asthma Treatment Drugs Market Research (China)
$2,000.00
9/1/2012
Autoimmune Drugs Market Research (China)
$2,000.00
2/1/2009
Blood Disease Drugs Market Research (China)
$2,000.00
6/1/2009
Diabetes Drugs Market Research (China)
$2,000.00
9/1/2012
Hepatitis Treatment Drugs Market Research (China)
$2,000.00
6/1/2009
Hypertension Drugs Market Research (China)
$2,000.00
4/1/2009
Mental Illness Drugs Market Research (China)
$2,000.00
2/1/2009
Anti-Obesity Drugs (China)
$2,000.00
4/1/2009
Osteoporosis Drugs Market Research (China)
$2,000.00
4/1/2009
Pain and Fever Relief Drugs Market Research (China)
$2,000.00
9/1/2012
Cough Drugs Market Research (China)
$2,000.00
9/1/2012
Cold and Flu Drugs Market Research (China)
$2,000.00
9/1/2012
Anti-Infectious Disease Drugs Market Research (China)
$2,000.00
9/1/2012
Anti-Tumor Drugs Market Research (China)
$2,000.00
9/1/2012
Anti Peptic Ulcer Drugs Market Research (China)
$2,000.00
4/1/2009
Anti-Dermatomycosis Skin Drugs Market Research (China)
$2,000.00
2/1/2009
Incretion Drugs Market Research (China)
$2,000.00
2/1/2009
Chinese Markets for Biopharmaceuticals
$2,000.00
11/1/2012
Chinese Markets for Lung Cancer Treatment Drugs
$2,000.00
8/1/2012
Chinese Markets for Breast Cancer Treatment Drugs
$2,000.00
8/1/2012
Chinese Markets for Prostate Cancer Treatment Drugs
$2,000.00
8/1/2012
Chinese Markets for Leukemia Treatment Drugs
$2,000.00
9/1/2012
Lymphoma Treatment Drugs Market Research (China)
$2,000.00
4/1/2009
Chinese Markets for Ovarian Cancer Treatment Drugs
$2,000.00
9/1/2012
Chinese Markets for Colon Cancer Treatment Drugs
$2,000.00
9/1/2012
Chinese Markets for Cervical Cancer Treatment Drugs
$2,000.00
9/1/2012
Chinese Markets for Brain Cancer Treatment Drugs
$2,000.00
9/1/2012
Chinese Markets for Bladder Cancer Treatment Drugs
$2,000.00
8/1/2012
Chinese Markets for Respiratory Drugs
$2,000.00
9/1/2012
Central Nervous System Disorder Drugs Market Research (China)
$2,000.00
9/1/2012
Chinese Markets for Anesthetic Drugs
$2,000.00
10/1/2012
Chinese Markets for Tuberculosis Treatment Drugs
$2,000.00
9/1/2012
Chinese Markets for Pediatric Drugs
$2,000.00
1/1/2010
Chinese Markets for In Vitro Diagnostics
$2,000.00
1/1/2010
Chinese Markets for Digestive Remedies
$2,000.00
9/1/2012
Chinese Markets for Monoclonal Antibody
$2,000.00
1/1/2010
Chinese Markets for Smoking Cessation Aids
$2,000.00
1/1/2010
Chinese Markets for Blood Products
$2,000.00
10/1/2012
Chinese Markets for Disinfectants
$2,000.00
1/1/2010
Chinese Markets for Wound Treatment
$2,000.00
1/1/2010
Chinese Markets for Liver Cancer Treatment Drugs
$2,000.00
8/1/2012
Chinese Markets for Kidney Cancer Treatment Drugs
$2,000.00
9/1/2012
Chinese Markets for Skin Cancer Treatment Drugs
$2,000.00
9/1/2012
Chinese Markets for Pneumonia Treatment Drugs
$2,000.00
1/1/2010
Chinese Markets for Sleep Disorder Treatment Drugs

$2,000.00
7/1/2010


//
//
Contacts
MarketPublishers, Ltd.
Tanya Rezler
Tel: +44 208 144 6009
Fax: +44 207 900 3970
ps@marketpublishers.com
MarketPublishers.com