Smart Shopping Gains Popularity in Poland, Claims PMR
11 Dec 2012 • by Natalie Aster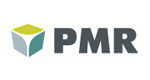 The recent years saw a rise in popularity of the term "smart shopping", understood as a tendency to invest own time into searching for information about offers, comparing prices of products, and saving money. This versatile worldwide trend has its foundations in the effects of the global crisis 2008-2009, and the continuing mood of anxiety about the future.
For many years the shopping model in Poland was at odds with the Western one, or with the current shopping model in Poland. In the era of communism and deficit economy being smart was based on different models of obtaining goods, including basic need products.
After 1989 Polish consumers threw themselves into the free market and a real shopping frenzy. It was the start of ostentatious consumption, where the brand and – paradoxically – high price were an element of creating a better consumer image. In order to elevate their status, buyers were ready to take out loans in order to fund further purchases. The expansion of hypermarket chains, easy access to goods, and high diversification of prices in almost any category resulted in the availability of an FMCG product range comparable to Western countries. With time the trend of shopping sprees has definitely reversed. These days a higher shopper status is achieved by smart shopping, in other words by being clever, skilfully searching out real offers and bargains, or not overpaying.
According to analysts, one of the reasons why Poland has suffered relatively mild effects of the crisis is the shopping optimism of Polish consumers. This optimism has enabled the internal demand to remain at a sufficiently high level. However, high consumer spending does not mean extravagance. The smart shopping model has been introduced from the West. Although Polish economy has been in quite good shape compared to other countries, Polish consumers want to be smart too.
According to the research "Private label in Poland 2012" by PMR, Poland shows a lot of potential. In a European study conducted for Visa UK by a research and growth forecast centre The Future Foundation, Polish consumers achieved the best general result in "shopping IQ" tests, and have been classified at the forefront of the European ranking ahead of the French, Czech and German consumers. The study has shown that Poles do very well when comparing or trying new products, as well as exercising self-control during daily shopping.
Report Details:
Private label in Poland 2012
Published: September, 2012
Pages: 91
Price: US$ 2,520.00
A study carried out by PMR Research has demonstrated that Polish consumers want to be smart in their everyday shopping, and know many ways to shop "intelligently" for groceries and daily products. Optimising shopping decisions does not stop at the level of home budgets or sales channels, but goes much deeper – to the level of product categories.
Buying private label products is a part of the smart shopping strategy, and a reason to be proud: "I buy private labels", "I make conscious product choices", "I'm smart, because I don't overpay". However, the tendency does not apply to all product categories to the same extent.
The choice of a cheaper product must, however, be based on trust. We can observe two levels of trust towards private labels: trust in the manufacturer (the example of Biedronka) and in the chain (Lidl). Importantly, the choice may be post-rationalised from the point of view of the buyer, which translates into a significantly higher chance of another purchase for the seller. In other words, positive verification of trust towards own brands leads to buying the products again.
Other than price, packaging seems to be the most important at the first purchase stage. Satisfaction with the product is the condition to buy it again. The packaging of private labels should be attractive, but simple enough to avoid the impression of "paying for packaging". It is also important that it does not bring association with "a cheap imitation of a top brand".
The PMR study of female consumers responsible for daily shopping revealed several crucial shopping tendencies.
Not all the products in the shopping basket meet the same quality standards or requirements, with cheaper products hidden in between. Consumers try to balance price segments and product categories, playing with different products when planning family meals – "poorer quality pasta, but with a better sauce or meat". Consumers make shopping lists, check what they need before going shopping, stock up on basic products, buy with specific meals in mind, putting only necessary products in their baskets. Smart consumers want to shop quickly and conveniently – in a location near home or work, and in a well-arranged store space (convenient shelf arrangement, intuitive product layout), which allows them to save time spent on shopping. Time is also important in the context of offers and price cuts – a smart shopper is not a bargain hunter. Consumers calculate the time and cost of reaching a store in order to decide whether an offer is really valuable and profitable.
More information can be found in the report "Private label in Poland 2012" by PMR.
To order the report or ask for sample pages contact [email protected]
Contacts
MarketPublishers, Ltd.
Tanya Rezler
Tel: +44 208 144 6009
Fax: +44 207 900 3970
[email protected]
MarketPublishers.com