Global demand for epichlorohydrin and its derivatives exceeds offer
19 Jul 2007 • by Natalie Aster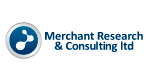 According to UK-based market research firm Merchant Research & Consulting Ltd., epichlorohydrin market is directly affected by the situation on the markets for its main products – epoxy resins and synthetic glycerin. The rate of consumption of these chemicals largely exceeds their production rate, which puts an upward pressure on epichlorohydrin prices.
Epoxy resins consumption will grow by 7-8% a year by 2010, whereas their production rate will augment by just 4% a year. Similar situation occurs in the case of synthetic glycerin, whose global production capacity reaches 1mln mt/y.
Approximately 68% of epichlorohydrin is used for the production of epoxy resins, 19% is used in the production of synthetic glycerin, and the rest is applied for miscellaneous uses such as
elastomers
, polyamide-epichlorohydrin resins for wet-strength resin production, glycidyl ethers, glycidyl methacrylate, surfactants,
ion exchange resins
, polyamide water treatment chemicals, flame retardants and quaternary amines.
The United States and China are the world's largest epichlorohydrin (EPI or ECH) producers.
The
"Epichlorohydrin Market Research"
Report also features the following information:
situation on the global epichlorohydrin market;
main epichlorohydrin-based products, including epoxy resins and synthetic glycerin;
list of major epichlorohydrin producers and consumers;
epichlorohydrin market prospects and development forecasts;
to name only a few subjects.
Marina Kulikova
Neither these materials nor any part of them may be quoted, reprinted, transmitted or reproduced in any form or by any means, without providing reference to "Market Publishers Ltd" and indicating the link to
http://www.MarketPublishers.com
.
©
http://www.MarketPublishers.com
2007.