Special Offer on Research Detailing Latinos' Huge Impact on Various Consumer Markets by Packaged Facts
14 Mar 2012 • by Natalie Aster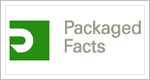 Packaged Facts' collection of Latino market reports provide key insights into the significant impact Latino households are having on various consumer markets. With your order of these reports you will learn which types of products and brands Latinos are buying today and how you can adapt your marketing strategy to target this huge and rapidly growing demographic.
Packaged Facts is currently offering a special promotion on our collection of research covering Latino consumer markets. Through the end of April, 2012, order all six reports detailed below for only $15,000. This offer is only available by phone, so please call customer service or your account rep today!
Upscale Latino Consumers in the U.S. Between 2000 and 2010 the number of upscale Latino households more than doubled from 1.3 million to 2.9 million, and grew three times faster than the number of non-Latino upscale consumer households. Upscale Latino households account for only 21% of all Latino households but currently generate 51% of their aggregate income. With buying power that is expected to reach $680 billion in 2016, upscale Latinos have an outsized impact on marketing and sales success in the Latino market. This essential report provides an overview of upscale Latino shopping behavior, including the impact of social media, advertising and product placement on buying decisions and in-store, online and catalog shopping patterns in the areas of fashion, food, home, consumer electronics and automotive. An in-depth analysis includes strategic trends shaping the upscale Latino market, current size and projected growth of the market, a demographic profile and use of financial services.
Latino Foodservice Trends in the U.S. Hispanic consumers are central to restaurant industry growth, as their share of consumer-driven restaurant sales is on the upswing, with growth of 4.7% in 2011; almost double that of U.S. consumers generally. This report provides industry participants with valuable insights about the impact Hispanics are having on the restaurant industry, revealing which restaurant segments and brands (by foodservice sales) are growing Hispanic share. Covering the full-service, limited-service and snack and beverage segments of the restaurant industry, the report includes detailed market size and forecasts for restaurant sales to Hispanic consumers.
Latino Health and Beauty Care Shopper. Over the past decade, spending by Latino consumers on personal care products grew more than 40%, nearly three times faster than it increased among non-Latino consumers. By 2015 Latinos will make up 20% of 18- to 49-year-olds, an age group critically important to HBC marketers. This report provides crucial insights into the HBC product preferences and brand choices of Latinas and Latino men in order to enable marketers of HBC products to refine their marketing approaches to this increasingly important consumer segment. The report analyzes the usage by Latino men and Latinas of nearly 40 HBC products tracked by Experian Simmons National Consumer Study (NCS), including HBC products for babies and children.
Latino Household Products Shopper. With a population of 51 million that accounted for more than half of the population growth in the U.S. in the past decade, Latinos continue to expand their influence in the American consumer market. This report shows how Latino households, on average 40% larger than other households, have an especially significant impact on the market for laundry and household cleaning products, spending more than any other population segment. In the past decade their spending on these products grew nearly three times faster than that of other households. The report analyzes the volume and type of products used by Latino households in the following segments: general household, floor, kitchen and bathroom cleaners, laundry and dishwashing detergents and paper products, and assesses the comparative success of major national brands.
Latino Shoppers: Demographic Patterns and Spending Trends among Hispanic Americans, 8th Edition. Packaged Facts estimates that the buying power of Hispanics will reach $1.3 trillion by 2015. Using our in-depth analyses of shopping habits and spending patterns of Hispanic consumers, marketers can craft a solid marketing plan for gaining revenues in this highly lucrative demographic. This report will help you identify trends shaping the Hispanic market, highlight opportunities created by Latinos' spending patterns, gain insight into their financial profile and buying power, and analyze their spending habits in the areas of home furnishings, home electronics, fashion and food.
Hispanic Food and Beverages in the U.S.: Market and Consumer Trends in Latino Cuisine, 4th Edition. This report details how the expanding appetite for Hispanic food and drink among non-Hispanic Americans combined with the rapid increase in the Hispanic population will continue to drive sales of Mainstream Mexican products along with authentic Hispanic and Nuevo Latino foods. In addition to covering packaged products sold through retail, the report includes qualitative and quantitative information on foodservice sales through channels such as fast-food outlets, sit-down restaurants, mobile units.
More new market research reports by can be found at Packaged Facts page.
To order the report or ask for sample pages contact [email protected]
Contacts
MarketPublishers, Ltd.
Tanya Rezler
Tel: +44 208 144 6009
Fax: +44 207 900 3970
[email protected]
MarketPublishers.com