Asia is a leading region in bisphenol A production and consumption
25 Jun 2007 • by Natalie Aster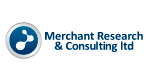 According to UK-based market research firm Merchant Research & Consulting Ltd. (UK), global demand for bisphenol A (diphenylolpropane) will grow by 6-7% in the next 5 years, and this demand growth will average 6% by 2015.

New report "Bisphenol Market Survey" issued by Merchant Research & Consulting Ltd. stipulates that bisphenol consumption growth in the United States will be lower and stay within 3.5-4% a year, while European market will grow on a par with global trend – by 6-7%.

Asia will feature the highest growth of the demand for bisphenol A - 10-11%. The increased demand for bisphenol in Asia is caused by construction of new polycarbonate facilities in this region. Further, bisphenol production capacity also expands. The Asia's share of global diphenylolpropane production will continue to rise.

Asian bisphenol market state will largely affect global bisphenol prices. In 2005, Asian market experiences tight supply with phenol (bisphenol feedstock), which significantly boosted bisphenol prices.

Bisphenol A sales have been growing by 7% a year mainly due to large demand for bisphenol demonstrated by polycarbonate producers. Annual polycarbonate consumption growth rate stays at 8-10%.

Bisphenol A is a useful building block to form diacrylates or diglycidylethers for polymerization into engineering plastics, biomedical materials or used as host matrices for conductive materials. (i.e. carbon nanotubes). It is used in epoxy resins and polyethers.

"Bisphenol Market Research", also features the following information:
Analysis of the markets for bisphenol A feedstock – phenol and acetone;

Global bisphenol A market analysis;

Bisphenol A prices;

Market indices forecasts for 2007-2015;

Major producers and consumers of bisphenol A;

To name only a few subjects.


Marina Kulikova

Neither these materials nor any part of them may be quoted, reprinted, transmitted or reproduced in any form or by any means, without providing reference to "Market Publishers Ltd" and indicating the link to http://www.MarketPublishers.com.
© http://www.MarketPublishers.com 2007.