Lawn and Garden Products &Services in the U.S., 9th Edition
28 Dec 2011 • by Natalie Aster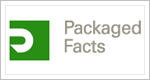 The government regulates fertilizers at the federal level through agencies like the EPA, but the most active government regulations regarding fertilizers are occurring at the municipal, county, and state levels. Invariably, these regulations entail fertilizer restrictions or bans which continue to spread across the country and grow stricter. Spurred on by environmentalists and commercial fishing operations, governments' main concern with fertilizer application regards the run-off from rains that enters bays and estuaries. The nitrogen and phosphorous from the fertilizers create massive algae blooms which use up oxygen in the water, killing aquatic life and harming ecosystems.
According to the report "Lawn and Garden Products and Services in the U.S., 9th Edition" by Packaged Facts fertilizer restrictions may entail:
Ban of certain chemicals – The application of fertilizers with phosphorus or nitrogen, two key chemicals in most fertilizers, can be the target of bans, at least during certain months.
Restricted application during certain months – Research has shown that fertilizer application after the first months of spring can allow more nitrogen to leach into groundwater. Autumnal rainy months can also be a period of restriction.
Requirement of slow-release fertilizers – Because slow-release fertilizers break down slowly, they are believed to leach less nitrogen into the groundwater than standard fertilizer products.
Report Details:
Lawn and Garden Products &Services in the U.S., 9th Edition
Published: December 2011
Pages: 212
Price: US$ 3,750.00
Another issue is that ethanol fuels shouldn't be used after extended storage. Ethanol also shouldn't be left sitting in equipment fuel tanks because it can corrode rubber components. Unfortunately, most consumers aren't aware of the problems about holding onto or using stale fuel, and they'll store their equipment at the end of a season without having let the engines run dry. The OPE industry believes that E10 fuels are already shortening the lifecycles of lawn and garden power equipment, and there is worry that E15 will only aggravate the problem. Industry leaders believe that the risk of fuel leaks and fire hazards will increase.
More information can be found in the report "Lawn and Garden Products &Services in the U.S., 9th Edition" by Packaged Facts.
To order the report or ask for sample pages contact [email protected]
Contacts
MarketPublishers, Ltd.
Tanya Rezler
Tel: +44 208 144 6009
Fax: +44 207 900 3970
[email protected]
MarketPublishers.com