Medical Imaging Markets: X-Ray, Digital X-Ray, CT and Other Radiography Systems
15 Nov 2011 • by Natalie Aster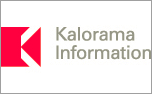 New York — The transition to filmless technologies can create a profit center. By going digital, x-ray moves from a cost per film, to a fixed cost. Depending on the number of x-rays that are taken, it will make a practice a profit. As the doctor sees more patients, the cost of taking x-rays, per patient, decreases. The technology offers potential for improved workflow and increased productivity if users harness what they have: immediate image acquisition with improved clarity and visualization possible any remote location.
Kalorama Information's report "Medical Imaging Markets: X-Ray, Digital X-Ray, CT and Other Radiography Systems" analyzes the current and potential world market for medical and dental x-ray systems. Various modalities that use x-rays to create images, such as fluoroscopy and CT, are included in the report. The market for medical and dental x-ray film is also reviewed. The report generally reviews the nature and direction of research, as well as future markets. It also profiles several companies involved in marketing medical and dental x-ray equipment, and medical and dental x-ray film.
Report Details:
Medical Imaging Markets: X-Ray, Digital X-Ray, CT and Other Radiography Systems
Published: November 2011
Pages: 150
Price: US$ 3,500.00
Report Sample Abstract
The Private Practice and Its Needs
Digital radiography has fundamentally changed the use of x-ray imaging in medicine. This is especially true in large and medium-sized hospitals and other health care organizations, where CR, DR, PACS and EMRs replace film, chemical processors and paper-based patient record systems. And in recent years with costs declining, physicians have been able to digitize their offices.
Many private practices use x-ray and ultrasound systems that are primarily based on film and paper. The federal government and medical communities hope that most medical records and images will be in electronic or digital form by 2014. Some practices have moved to transition from film to digital systems, while others are learning about and considering such a transition. By removing film and paper from operations, private practices would enjoy the primary benefits of an increase in operating efficiency, reduced operating costs, and secure access to electronic medical records for patients and physicians.
But private practices are diverse, ranging from primary care to chiropractor's clinics to private surgical centers. The requirements for digital imaging, digital workflow and patient interactions vary according to the medical specialties and the preferences of the doctors.
Key Applications
Fluoroscopy often is performed during other diagnostic procedures. For example, fluoroscopy is done during cardiac catheterization to evaluate the condition of the coronary arteries and the flow of blood through them. Fluoroscopy may also be used to evaluate the condition of the urinary tract or during an upper gastrointestinal series the digestive tract. It may also be done during a hysterosalpingogram to evaluate a woman's reproductive organs.
Interventional fluoroscopy uses ionizing radiation to guide small instruments, such as catheters, through blood vessels or other pathways in the body. Interventional fluoroscopy has an advantage over invasive surgical procedures because it requires only a very small incision in the patient, substantially reduces the risk of infection and allows for shorter recovery time compared to surgical procedures. These interventions are used by a growing number of health care providers.
The radiation beam in interventional fluoroscopy procedures is directed at a relatively small patch of skin for a substantial length of time. This area of skin receives the highest radiation dose of any portion of the patient's body. The dose to this skin area may be high enough to cause a sunburn-like injury, hair loss, or in rare cases, skin necrosis. The highest doses have been reported most frequently as a result of percutaneous transluminal coronary angioplasty (PTCA), radiofrequency cardiac ablation procedures, transjugular intrahepatic portosystemic shunts (TIPS) procedures and embolization procedures in the brain.
More information can be found in the report "Medical Imaging Markets: X-Ray, Digital X-Ray, CT and Other Radiography Systems" by Kalorama Information.
To order the report or ask for sample pages contact [email protected]
Contacts
MarketPublishers, Ltd.
Tanya Rezler
Tel: +44 208 144 6009
Fax: +44 207 900 3970
[email protected]
www.MarketPublishers.com