Industry Trend Analysis - NHI Scheme Presents Opportunities and Risks for Private Sector
04 Oct 2011 • by Natalie Aster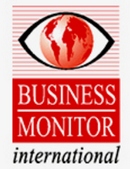 BMI View: South Africa's timescale for enacting its National Health Insurance (NHI) scheme is practical and achievable, as are their goals of improving governance, administration and funding. However, what is more unwelcome is the government's anti-commercial rhetoric and habit of politicising healthcare along racial lines. This will worry private healthcare providers as the government's plans to ease non-public healthcare prices, to move people off the state system and onto more affordable private care, could involve blanket price control measures that negatively impact on the profitability of these businesses. Nevertheless, the NHI also presents huge opportunities for private health insurance providers willing to work with the government in multi-payer schemes.
South Africa's Health Minister, Aaron Motsoaledi, has announced his department's short- and long-term goals for revolutionising the country's healthcare service, choosing to first focus on the fundamentals of care administration, management and delivery. The long-term strategy is for the roll out of the NHI scheme to take 14 years, with the first five years used to put the necessary administrative and regulatory building blocks in place. This is a sensible timeframe for enacting one of the country's most ambitious plans, the long timescale of which is also a consequence of the African National Congress (ANC) having been in power since 1994, which allows for a greater degree of policy continuity.
The NHI scheme is in many ways an ideological one; as the ANC's green paper outlining its structure repeatedly points out, a key concept is the equitable distribution of healthcare. BMI has long held the view that South Africa currently runs a two-tiered healthcare system, with private healthcare only servicing 16.2% of the population yet receiving 59.3% of all funding. The government's attempt to rectify this imbalance is commendable from a socialist point of view, but there is an additional complication as the majority of wealth in South Africa has historically been divided along racial lines. There are also sectarian implications to the reforms. The average life expectancy of a black South African is 48 while for a white South African it is 71; a stark contrast.
Although this balance of private and public healthcare equality will not be redressed in the next five years, the government is going to increase public healthcare expenditure in the short term while using price control measures to limit the growth of the private healthcare market. For this reason BMI has changed its forecast of the split of public and private healthcare spending from a stable projection, where private healthcare was going to remain at around 59% of total healthcare spending until 2015, to private healthcare falling to 55.3% of total healthcare expenditure in the same timeframe.
Public Healthcare To Increase As Proportion Of Total
South Africa's Forecast Public and Private Healthcare Expenditure
Source: World Health Organisation (WHO), BMI
Reforms for Public Healthcare
South Africa spent 8.5% of its GDP on health in 2010, which is actually above what the WHO recommends for a country of its socio-economic status (5%). According to the ANC's green paper: "Despite this high expenditure, the health outcomes remain poor when compared to similar middle-income countries. This poor performance has been attributed mainly to the inequities between the public and private sector."
The rationale for introducing a NHI scheme is to redress the current tiered system where those with the greatest need have the least access and worst health outcomes. The priorities of the scheme are:
Improving the quality and breadth of services covered in the public healthcare scheme;
Broadening population coverage; and
Providing financial risk protection from serious illnesses.
These are to be the three pillars of the NHI scheme, and the extent to which each pillar is prioritised will be vigorously debated over the coming years, as it will define the cost and sustainability of the healthcare system.
The enacting of these three pillars of the NHI scheme is said to rest on the following ideals that emphasise equality, and making the scheme sustainable in the long term by controlling costs:
The right to access;
Social solidarity;
Effectiveness;
Appropriateness;
Equity;
Affordability;
Efficiency.
Equality will be provided by linking healthcare access to the ability to pay and the tax system, where people on higher wages will contribute a higher proportion of money. The savings will be primarily delivered by emphasising preventative medicine, better administration and management, and looking to de-centralise healthcare away from hospitals to reduce costs. The government's biggest healthcare challenges are HIV/AIDS and TB, maternal, infant and child mortality, non-communicable diseases and injury/violence. These will be the public healthcare system's primary areas of focus.
The opposition groups in South Africa have been swift to criticise the NHI, with the Democratic Alliance voicing concerns that the new system would be overly complex and layered. The Cosatu party is opposed to the ANC's proposition of a multi-payer system, under which private medical schemes will be allowed to charge the government for a proportion of private treatments. This multi-payer system is an important feature of the NHI, as it shows the government is keen for the private sector's involvement in enacting the scheme and recognises the interests of the various stakeholders. Multi-payer schemes could help private insurers reduce premiums and increase private healthcare coverage.
Reforms for the Private System
The Medical Schemes Act of 1998 was established to regulate private health insurance, as well as to entrench the principles of open enrolment, community rating, prescribed minimum benefits and better governance of medical schemes. However, over the past decade, private hospital costs have increased by 121%, whilst specialist costs have increased by 120%. This is creating problems for the government as, ideally, they would like to see more people using the private healthcare system, which would move some of the costs of healthcare away from the state.
The ANC blames this increase in private healthcare costs on 'rampant commercialism' and cites the large number of medical schemes that have collapsed, been placed under curatorship or merged, as an example of how healthcare price inflation has been too high. According the party's green paper, in 2001 there were over 180 medical insurance schemes, but this fell to 102 in 2009 due mainly to the over-pricing of healthcare by private healthcare institutions. Furthermore, they go on to say that these schemes, in a bid to sustain their financial viability, have resorted to increasing premiums and decreasing members' benefits.
To blame the cost of private healthcare purely on commercialism is an over-simplification. The effects of currency fluctuations throughout the decade have had an impact on healthcare costs, as has wage inflation and a multitude of other factors. Furthermore, in BMI's opinion, 180 health insurance providers for a country of 45mn in 2001 probably made some consolidation inevitable.
Related Reports:
Oman Pharmaceuticals and Healthcare Report Q4 2011;
Kazakhstan Pharmaceuticals and Healthcare Report Q4 2011;
Qatar Pharmaceuticals and Healthcare Report Q4 2011;
Portugal Pharmaceuticals and Healthcare Report Q4 2011;
Belgium Pharmaceuticals and Healthcare Report Q4 2011;
Central America Pharmaceuticals and Healthcare Report Q4 2011;
Poland Pharmaceuticals and Healthcare Report Q4 2011;
Germany Pharmaceuticals and Healthcare Report Q4 2011;
Lebanon Pharmaceuticals and Healthcare Report Q4 2011;
Taiwan Pharmaceuticals and Healthcare Report Q4 2011.
To order the report or ask for sample pages contact ps@marketpublishers.com
Contacts
MarketPublishers, Ltd.
Tanya Rezler
Tel: +44 208 144 6009
Fax: +44 207 900 3970